LG drops another G4 puzzle piece: 16MP f/1.8 camera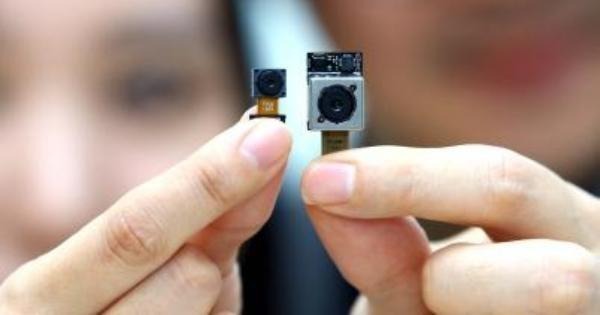 Welcome to another round of "What will LG reveal next". We've seen the Korean OEM's display arm out the 5.5-inch QHD panel that will debut on the LG G4 later this month. We've also been given a preview of the UX version 4.0 that will be the user-facing experience of the smartphone. LG also already teased the f/1.8 aperture of the G4's camera, but not it's making things official. It's LG Innotek, LG's component making business, taking the spotlight with its 16 megapixel f/1.8 camera sensor. Of course, for the LG G4.
The G4's camera is barely a secret by now, especially with LG's own teaser about the lens aperture. The specs definitely puts the smartphone in another league compared to its contemporaries. The HTC One M9 has a bigger megapixel count but the f/2.2 size was rather disappointing. The Samsung Galaxy S6 comes closest with 16 megapixels and an aperture of f/1.9, but the G4 manages to trump it by a small margin.
More than just a numbers game, a bigger lens opening practically means that the sensor can take in more light. More light equates less blur and better quality even in low lighting conditions. At least that's the theory. The problem with smartphone cameras is that theory doesn't always match up with reality and we'll need to examine real world output before we can award the LG G4 with the crown.
The back camera isn't the only one getting the special treatment either. Catering to the selfie-loving crowd, LG Innotek is putting a big 8 megapixel front camera on the upcoming smartphone. That's definitely the largest around, unless you consider the crazier smartphones in the market. And there's more. This particular camera boasts of an ultra-thing IR filter, only 0.11 mm thin, that blocks out infrared from ruining that perfect selfie.
In additon to those, we can expect the LG G4 to also inherit the G3's camera lineage, which includes LG's OIS+ stabilization technology and laser-guided autofocus. The smartphone is definitely shaping up to be an interesting contender, and we'll be waiting for more appetizers on the road to the April 28 reveal.