LG confirms Optimus 3D ahead of MWC 2011: 3D camera & HDMI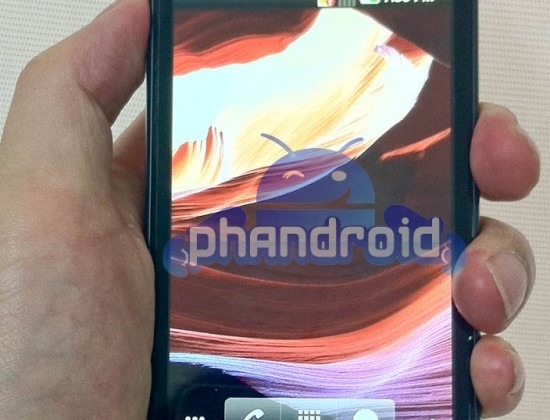 With a leaked pic in the wild, LG couldn't exactly keep pushing its "dimensions" teaser and hope to maintain both enthusiasm and mystery about the LG Optimus 3D. Instead, the company has confirmed that the glasses-free 3D Android smartphone is headed to MWC 2011 later this month, and given us a sneak preview of some of the other skills on its spec sheet.
As you'd hope, there's a dual-lens camera array for 3D photography – just as on the LG G-Slate – together with HDMI connection and DLNA support for streaming media. It's not clear whether the 3D camera will capture video as well as photography, but we wouldn't be surprised if that was the case. More information at Mobile World Congress in just a couple of weeks time, and SlashGear will be there to bring back all the details.
[via Android Community]
Press Release:
LG TO UNVEIL WORLD'S FIRST FULL 3D SMARTPHONE AT MOBILE WORLD CONGRESS 2011

3D Recording-Viewing-Sharing of Life's Precious Moments Anytime, Anywhere

SEOUL, Feb. 1, 2011 – At this year's Mobile World Congress, LG will unveil the LG Optimus 3D, the world's first 3D smartphone offering consumers a full 3D experience right in the palm of their hands.

The LG Optimus 3D addresses the lack of 3D content issue — one of the biggest problems facing the 3D market — with a complete platform for a one-of-a-kind experience on a mobile device. LG's most advanced smartphone to date will feature a dual-lens camera for 3D recording, a glasses-free LCD panel for 3D viewing and diverse connectivity options such as HDMI and DLNA for 3D content sharing anytime, anywhere.

Further details and a live demo of the LG Optimus 3D will be offered at Booth #8B178 at MWC in Barcelona from February 14 to 17.