LG G-Slate makes second video tease; ports & flash on show [Video]

LG's G-Slate got a teasingly brief show on-stage with T-Mobile back at CES 2011, then flashed its 3D camera array in a K-Pop music video, and now the tablet has cropped up again online. MysteryGuitarMan has managed to acquire the Honeycomb slate but seems reluctant to do more than just whip it in front of the camera while talking about 3D.
Video after the cut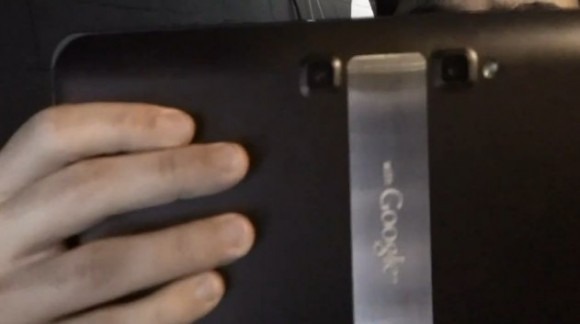 Still, that glimpse is enough to show the LED flash next to one of the camera lenses, here separated by a metal "with Google" strip as on the back of the LG Optimus 2X. There's also a brief view of the ports on the bottom of the slate.
So, we can add that the presence of 4G and Google Talk support, but we're still generally in the dark about everything the LG G-Slate will offer. Perhaps Enya will show up with one next, and tell us about WiFi and Bluetooth.