LG Optimus 3D leaks ahead of MWC 2011 debut?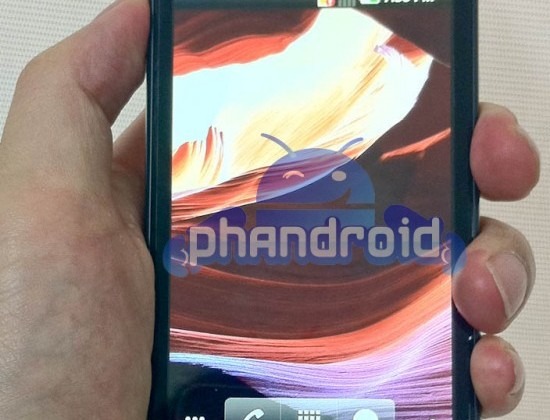 We're already expecting the LG Optimus 3D to be made official at MWC 2011 next month – after all, it's already been given one patchy pre-order listing and LG's "new dimension" teasing invite isn't hard to interpret – but now what's believed to be the handset itself has seemingly leaked. Phandroid's tipster doesn't confirm what exact LG this is, but the best guess is that we're looking at the 3D Android phone.
Details are scant, with a display larger than 4-inches suggested (which we'd guess is most likely to be 4.3-inches) along with a nameless dual-core CPU paired with multi-channel memory. Given LG has jumped aboard the Tegra 2 train with the Optimus 2X, we wouldn't be surprised to see NVIDIA's chip at the heart of this device too. Finally there's a front-facing camera to add to the list. SlashGear will be at LG's press event at Mobile World Congress in just a couple of weeks time, when we'll know exactly what the company has in store for us.
[via Android Community]