Lexus teases 'real' hoverboard powered by magnets, liquid nitrogen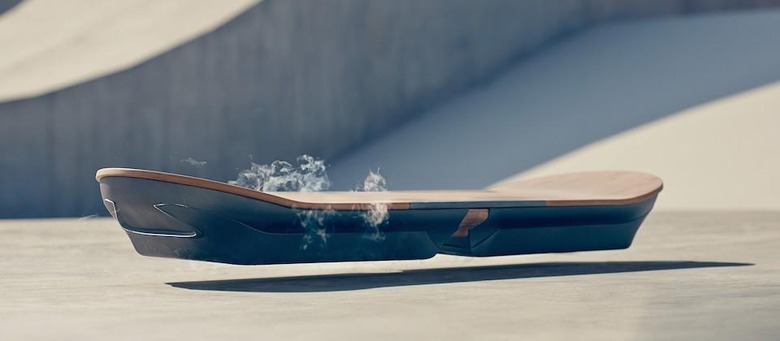 After roughly a year or so hoverboard announcements that have turned out to be April Fool's jokes, expensive concepts, or low-tech hacks, it's easy think the same of Lexus' out-of-the-blue teaser video. As part of their "Amazing in Motion" series of unique, bizarre concepts, Lexus has revealed what it calls SLIDE, a "real, rideable hoverboard." Presented under the motto "There's no such thing as impossible, it's just a matter of figuring out how," the hoverboard is shown, well, hovering, above the ground, with steam vapor coming out.
The top of the hoverboard clearly features a design/shape similar to a skateboard. Which is fitting, as the video starts out with someone riding a skateboard, getting off and approaching the Lexus SLIDE, raising their foot to stand on it, and then... CUT!
Yes, this is the dictionary definition of a "teaser," as we don't get to see the hoverboard in action or anything close. We're presented with the #LexusHover hashtag, while the website for the concept says that new images and video will be released weekly, presumably on the typical social media networks.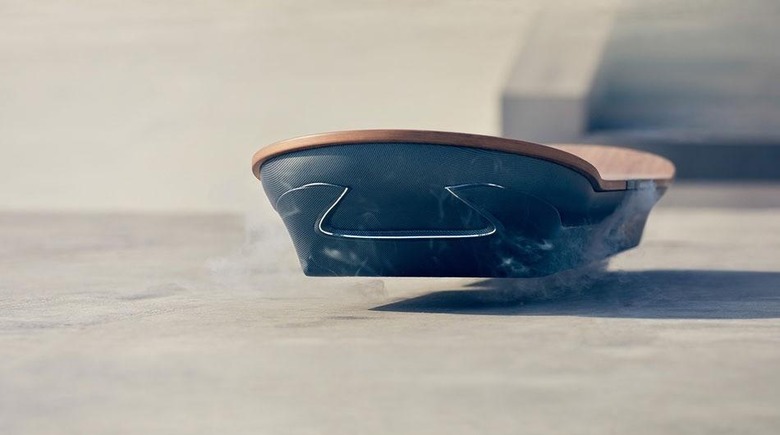 Lexus' website reveals a few more details about the hoverboard, such as that it uses liquid nitrogen-cooled superconductors and fixed magnets, the top is natural bamboo, and that it features the car company's "iconic spindle grille."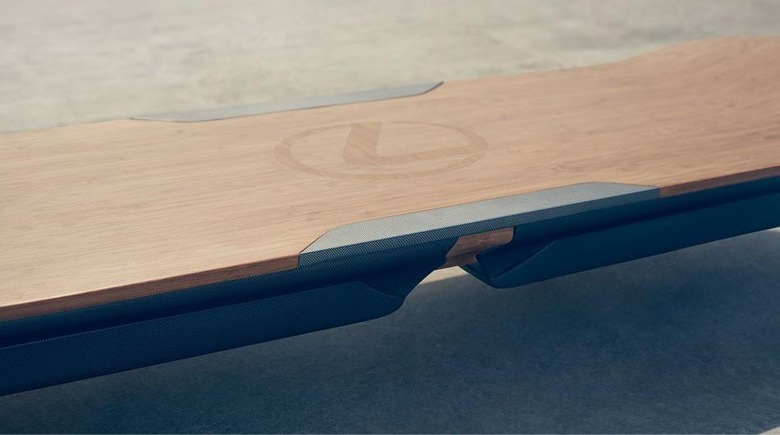 It has also been revealed that the skatepark used in the video does have metal underneath the top layer of concrete, so that hovering in the video is definitely possible, but it means the board can't be ridden just anywhere. Lexus says the SLIDE has been in development for the last 18 months, with teams in Germany and London working it. They add that it's currently being tested in Barcelona by an unnamed professional skateboarder, but other than that the details are slim. For now, at least.
SOURCE Lexus