Lenovo U1 Hybrid & Skylight OS Smartbook Axed In Favor Of Android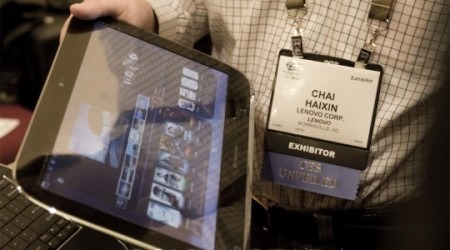 It actually hasn't been that long since Lenovo promised us, and everyone else for that matter, that the U1 Hybrid and Skylight Smartbook featuring Skylight OS was still coming. Not that long at all. But, all good things must come to an end, and in all honesty, if it means that something better could be coming along, well, we're all for it. Today, Lenovo has officially pronounced the two promising platforms and pieces of hardware tech dead before arrival.
According to Lenovo, it looks like the initial version of Skylight "is being shelved," and to make matters worse, it looks like the Skylight OS was actually a concept for day one, and perhaps it was never meant to be released to the public. Odd, to say the least. We imagine all those rumors that Skylight OS wasn't good enough for mainstream criticism probably played a bigger part in it than anything else, but hey, we're just assuming here. However, just to make sure everything is clear, that does mean the Skylight Smartbook and U1 Hybrid which we got some hands-on time with not too long ago are officially not coming out. Lenovo wants to tap into Android's ecosystem and Android Marketplace, and in preparation for that, these two projects have been canned.
Depressing news to say the least. The concepts were both amazing, and we loved the idea of taking our tablet with us wherever we went, all in the guise of a powerful smartbook. Of course, having that 1GHz Snapdragon tablet at our disposal, at our slightest whim was pretty fantastic, and pretty much tapped into our every waking dream. Now all we can hope is that whatever Lenovo creates next, it's just as exciting, if not more so with that Android goodness thrown into the mix. Hopefully we find out something more in detail soon. In the mean time, though, check out the video below to see what things could have been like.
[vms 3e22e03d3076f98d83cb]
[via Laptop Mag]