Lenovo Pocket Yoga is 2 year old concept, no production plans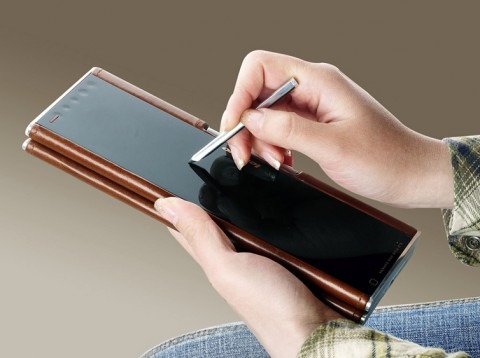 The story behind the Lenovo Pocket Yoga has emerged, courtesy of Johnson Li, Director of Lenovo's Beijing Innovation Center where the first blurry images of the netbook were snapped.  Despite what the images released earlier today might suggest, the Pocket Yoga is no new design but in fact a two year old concept.
According to Li, Pocket Yoga was intended as a companion device that blurred the line between portable computing and the sort of accessories – wallet, diary, purse – users would conventionally carry with them.  The almost-360 degree hinge allowed for multiple usage methods, from a tabletop or lap typing position, or – when fully rotated – a pad-style form factor more suited to standing or walking use, and which could be controlled with a touchscreen and pen.
Disappointingly, Li confirms that the Yoga notebook experiment "is finished" and the Pocket Yoga concept is unlikely to be developed any further, much less make it to the market.  It's interesting – and no doubt frustrating to Lenovo's design and concept teams – that Pocket Yoga predates netbooks and, since comparisons have often been drawn, the Sony VAIO P in particular.  Looking at the Lenovo Pocket Yoga in comparison to the company's actual netbooks – the IdeaPad S9 and S10 – we know which we'd prefer to buy.
[Thanks Alexander!]