In a welcome change from reams of press release to wade through, Lenovo have tipped their upcoming home server and nettops via Twitter: 140 characters of spec-free mystery.  The IdeaCentre D400 home server and IdeaCentre Q100/Q110 nettops are yet to make an appearance on the Lenovo US site, but according to the company will get an announcement sometime this week.  However that hasn't stopped details from popping up across the web.
After the cut: details on the D400 specs and why the IdeaCentre Q100/Q110 are rebadged Pegatron nettops
We Got Served did some sleuthing and found that the D400 has actually been on sale in Asia since August 5th.  Running Windows Home Server, it has four hot-swappable drive bays together with four USB ports and an eSATA port, and total power consumption is tipped at just 40W.  They've also found quite a few live photos of the D400, which you can see here and here.
As for the Lenovo IdeaCentre Q100 and Q110 nettops, there's no such early launch to go by.  However, regular SlashGear readers may have spotted that it's strikingly similar in appearance to Pegatron's recently shown nettop reference designs, which have been demonstrated both with and without NVIDIA Ion graphics.  Each uses an Intel Atom 230 processor, so we're crossing our fingers that Lenovo made the right choice and plumped for the Ion model.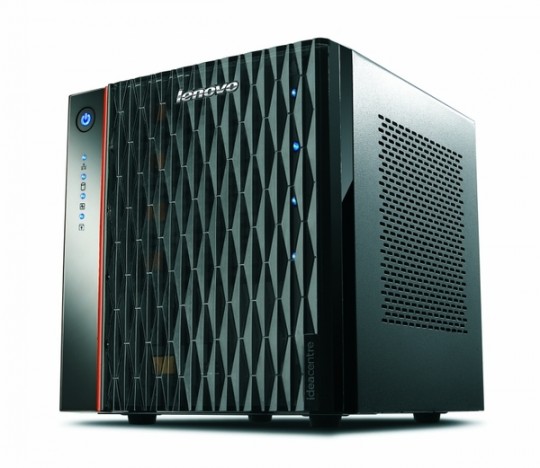 [via Engadget]