Lenovo Miix2 hands-on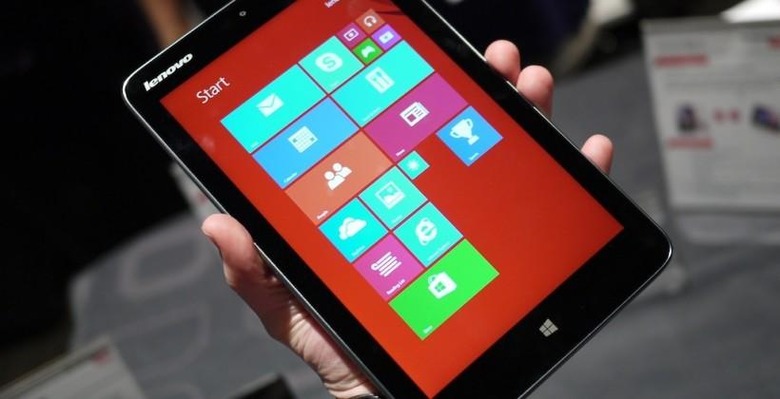 Lenovo's play for the smaller Windows 8.1 tablet market is the Miix2, a new 8-inch slate running the full version of Windows but carrying the sort of price tag you might associate with an ARM-based model. Headed to shelves later this month priced at $299, the Miix2 runs Intel's latest Bay Trail-T Atom processor, while its display promises above-average viewing angles. We grabbed some hands-on time with the Miix2; read on for our first impressions.
It's certainly a slimline slate; Lenovo says it's 8.35mm thick and 360g, but the curved edges and the fact that you can grip it in portrait orientation leaves it feeling slimmer. The 1280 x 800 display is bright and, while only 188ppi resolution, looks reasonable enough for casual web browsing and video playback. Viewing angles are great, too; we still have bad memories of Acer's Iconia W3.
Inside, there's the 1.8GHz quadcore Intel Atom processor and HD Graphics, along with up to 128GB of storage that can be expanded – admittedly only by 32GB – via a microSD card slot. A 2-megapixel camera is above the display, while a 5-megapixel camera is on the back.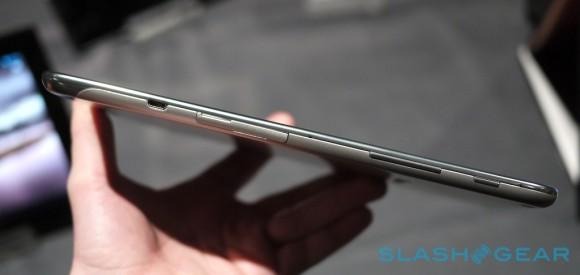 Unfortunately Lenovo didn't have the (optional) stylus on hand for us to try out, and nor was the combination cover/stand around. Still, with Lenovo eschewing a true digitizer – as you'd find on, say, Sony's VAIO Tap 11 as we reviewed earlier this week – we wouldn't have especially high hopes for the capacitive pen.
Compared side by side with an iPad mini, Apple's smaller tablet certainly feels more premium than the Lenovo; that's where a metal casing comes in. It's not to say the Miix2 necessarily comes across as cheap, but the combination of matte and silver plastic chrome leave it feeling more functional than stylish.
Still, you can't argue too much with a $299 price tag, and we can excuse many of the Miix2's design shortcomings for slipping in under the $300 mark. It'll go on sale later this month.