Lenovo LeTV smart TV coming Q1 2012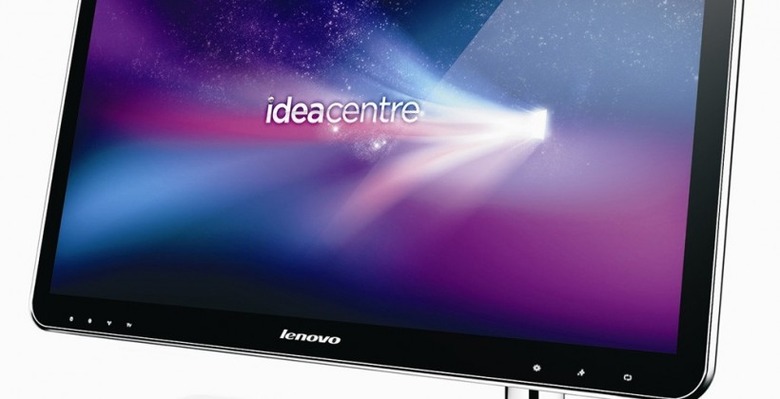 Lenovo is the latest company to plan a smart TV push, with the Chinese firm announcing it plans to unveil the first "LeTV" – along with a cloud service for shared multimedia – in Q1 2012. The company declined to detail the LeTV technically, the WSJ reports, leaving questions around whether it will be another win for Google TV or instead run a home-grown OS.
Lenovo's cloud service ambitions extend beyond just serving the LeTV, however. The company expects to give 200GB of remote storage to all its users, used to automatically synchronize data from multiple gadgets – including PCs, laptops, smartphones, tablets and others. The service will also harmonize personal information and social networking credentials, the company says.
The cloud system will help support tablets and smartphones such as Lenovo's recently announced LePad S2005, S2007 and S2010 range, revealed in China earlier this week. The company has not yet detailed exactly where the Lenovo LeTV will go on sale.
If it runs Google TV, LeTV would be a shot in the arm for the less-than-successful smart TV platform from the search giant. Initial response to the first generation of the OS was mediocre, and it's only with the reveal of v2.0 back in October that any real confidence in the platform has been seen. Samsung and LG are both believed to be working on Google TV-based sets for launch in early 2012, with existing Sony TVs already receiving an update.