Samsung Google TVs coming 2012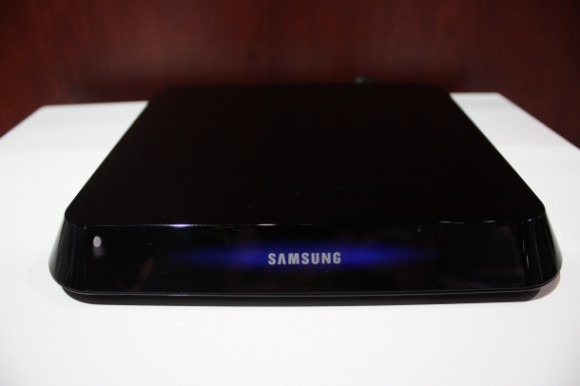 Samsung has reconfirmed it is working on Google TV products, with the Korean company's TV division chief confirming that the sets would be revealed at an event in 2012. TV department president Yoon Boo-keun revealed the ongoing negotiations this week, Reuters reports, as well as insisting that the Samsung Google TV products would "differ from those of competitors" in an unspecified way.
Samsung's first batch of Google TV products never actually reached the market. The company developed a set-top box and a Blu-ray player, taking a similar approach to early Google TV partners Logitech and Sony, but after brief demonstrations at CES 2010, failed to launch them commercially.
That reticence doesn't seem to have harmed Samsung; in the meantime, we've seen Sony discount its Google TV sets considerably, and Logitech announce that it had no further plans to release devices using Google's platform. Existing Logitech Revue owners will get Google TV 2.0, the recently unveiled latest version, but no new hardware is in the pipeline from the company.
Yoon Boo-keun described Samsung's work with Google on the project as "last-stage talks." Last week, rumors surfaced regarding LG's intentions to push out a Google TV range, with the company expected to reveal its first models at CES 2012 in January.
[Image via CNET]