Lenovo LePad Android tablet due for Q4 Chinese release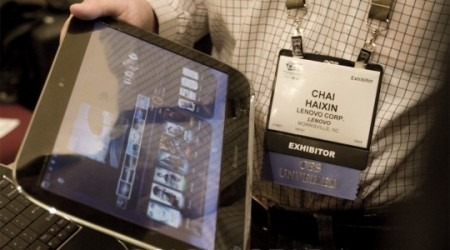 Lenovo plan to push out an Android tablet in China by the end of 2010, according to Liu Jun, senior vice president for Lenovo Group and president for Lenovo Product Group.  Details on the so-called Lenovo LePad are scarce, beyond the fact that it will support email and browsing and likely include 3G connectivity, with Jun declining to comment on how the LePad fits in with the Skylight smartbook and U1 Hybrid.
The Skylight and U1 had both been tipped as dead in the water earlier in the year, until Lenovo revealed that it had taken them back to the drawing board to replace their homegrown OS with Android.  At the time the company said that, with their experience with Android smartphones, the transition process for the larger devices would be relatively short; however there's still no public timescale for their release.
The LePad will be the first of a number of mobile internet products, Lenovo has confirmed, to cater for growing demand in China.  No word on international launch possibilities, however.
[via Tablet PC Review]