Lenovo Isn't Ditching Small Windows Tablets: It Just Has None To Sell You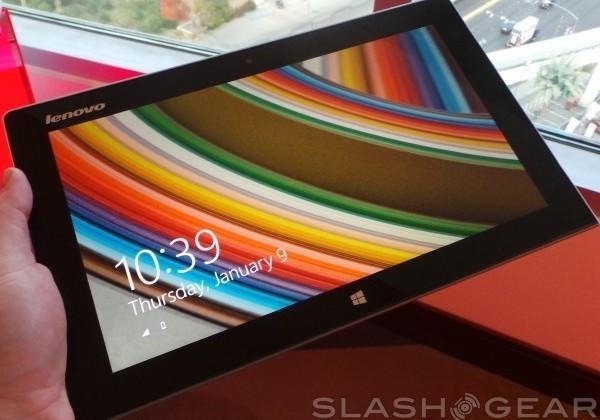 Lenovo has waded into reports that it is dumping the small Windows tablet market, insisting that it still has a roadmap for 8- and 10-inch slates due later in the year. Chatter of a withdrawal began late last week, with Lenovo said to have decided to no longer offer smaller models in the US because of underwhelming interest.
However, Lenovo says its activities in tablets have been confused, suggesting that the exhaustion of current stock has been conflated with it dumping the US market.
The ThinkPad 8 – announced only in January this year, and which we reviewed in April – is indeed no longer on sale in the US, Lenovo concedes, but the 8-inch Miix is merely sold-out. "Our model mix changes as per customer demand," the PC company points out.
In fact, there'll be a new 8-inch tablet and a new 10-inch tablet arriving in time for the holidays, Lenovo confirms, though no specifics on hardware or pricing have been shared at this stage.
It's proved a tough sell for certain Windows slates over the past months, even with Microsoft focusing much of its Windows 8 efforts on improving the OS for finger-use. Windows RT was predicted by many to occupy the middle ground between full-sized Windows tablets and Windows Phone phablets, but the OS proved less appealing than Microsoft had hoped, and manufacturers stepped back from it to refocus their efforts on Windows 8.1 models instead.
Even Microsoft dropped its own Surface Mini plans at the eleventh hour, opting to shelve its well-rumored Qualcomm powered Windows RT tablet and return to the drawing board instead.
One possibility is that Lenovo – and others – is waiting for Intel's new Broadwell processors, which will allow for super-slim tablets and 2-in-1s that, while fanless, will still be capable of running full Windows 8.1. Broadwell chips are expected to begin shipping in hardware later in 2014, which would seem to tally neatly with Lenovo's renewed holiday push, though we won't know for sure until the company sees fit to announce the ThinkPad 8 and Miix replacements.
SOURCE Lenovo