Lenovo ThinkPad 8 Review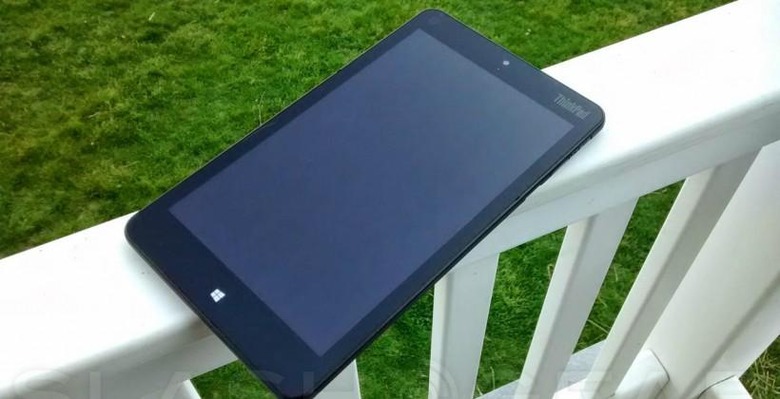 Among the series of laptops Lenovo has introduced over the past handful of months lies a small Windows 8.1 tablet, the ThinkPad 8. With the tablet comes a small form factor and a unique Quickshot cover, the most notable feature of the device. How does the ThinkPad 8 hold up against other Windows 8 tablets? Read our full SlashGear review to find out.
Hardware
The ThinkPad 8 feels like a solid, well-constructed tablet in all regards: dense, but not excessively heavy, with a metal body, lightweight cover, and magnetic hinge that brings the two together. The display in particular is beautiful to behold, measuring in at 8.3-inches with a high 1920 x 1200 pixels resolution. This makes it particularly attractive as a device for photographers who want to view photographs on the go.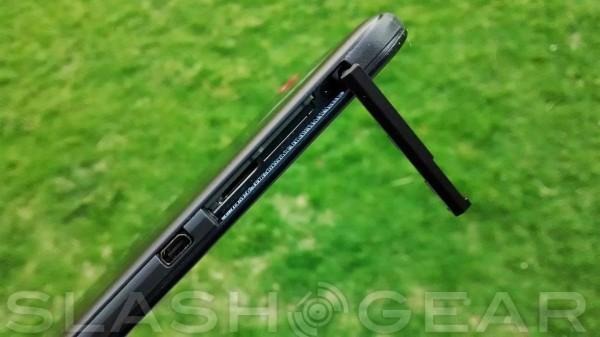 The ThinkPad 8 runs on an Intel Z3770 quad-core 2.39GHz processor and Intel HD Graphics. There's 2GB of memory and either 64GB or 128GB of storage, depending on which model you get. All of its is accompanied with HD audio with WaveRT, and a battery that delivers approximately 7 hours of life on a charge.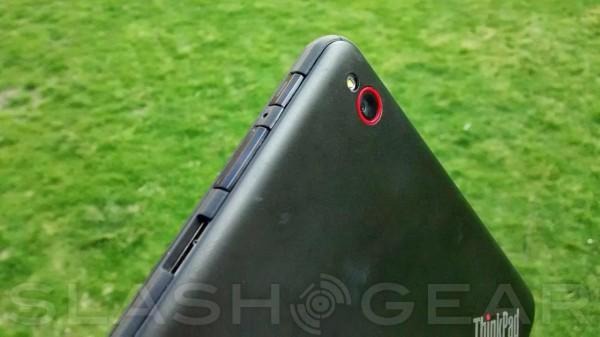 Ports are simple enough, but more than you'll get with some tablets: a USB 3.0 port, micro HDMI 1.4a, and a microSD card slot, offering enough options to connect a wired device and expand the storage capacity. Wireless connectivity is comprised of 802.11a/b/g/n, Bluetooth 4.0, and support for WiDi.
Cover
Those who choose to get the $35 Quickshot cover will gain a couple extra features with the ThinkPad 8 — namely, the corner flap that folds down and triggers the camera, making it easy to snap a picture without opening the cover and firing up the camera app. The flap is held open with an embedded magnet, which isn't noticeable by touch or visibly.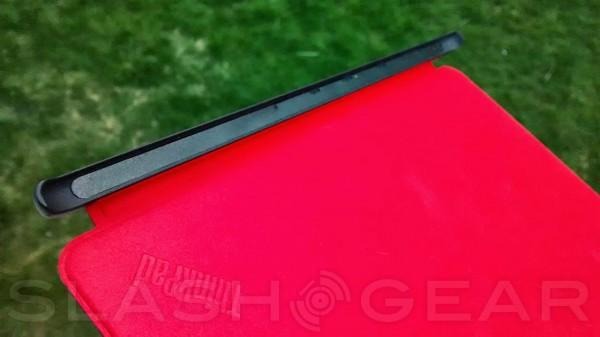 In addition to the folding flap, the cover functions as a stand, allowing the tablet to be propped up in a tent-like shape. The cover itself is attached to the camera with a magnetic strip, which is both easy to apply and strong enough to stay in place without slipping. The texture, meanwhile, is a touch velvety, almost like antler velvet.
Camera
Given the ThinkPad 8's Quickshot cover feature, the camera is an important aspect of the tablet — a poor camera would give little reason to invest in the cover, after all. The rear camera is an 8-megapixel offering with auto focus and a flash, as well as the ability to record video in up to 1080p. Such specs set it above many tablet cameras, and while it is better than some you'll come across, it'll likely still pale in comparison to your smartphone camera (assuming you have a relatively up-to-date and at least mid-range handset).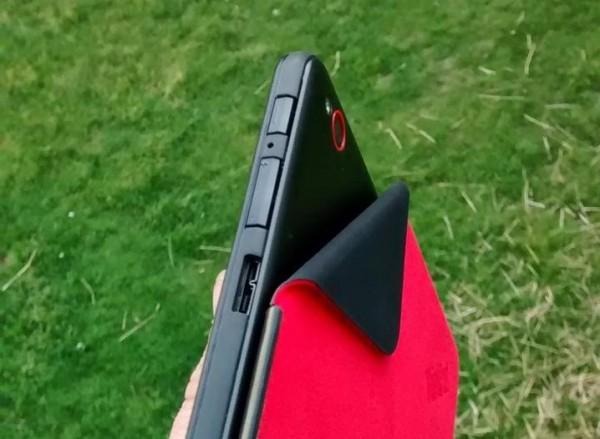 It's not a bad camera, particularly if you're taking pictures outside in the daylight, but don't expect anything beyond a typical higher-end tablet shooter. Check out the rear camera's gallery:
Wrap-Up
Lenovo has a winner with the ThinkPad 8 — it's designed in such a way that it feels very portable, yet the quality display and use of Windows 8.1 means it can be used for business tasks that your average Android slate might not be up for. The Quickshot cover is a nice feature, even if it does have a novelty feel to it, allowing those with a habit of snapping pictures using a tablet to take shots without hassle.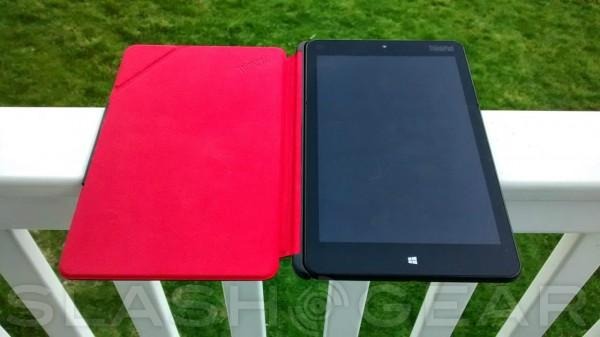 Those looking for a Windows tablet up to the task of performing regular business activities — writing reports, let's say — would do better looking elsewhere for no other reason than the relatively small display and aspect ratio. If you're in the market for a portable and well-built Windows tablet, however, that is primarily for casual use but able to handle more robust tasks, the ThinkPad 8 is a choice you won't regret.