Lenovo IdeaPad S10-2 hands-on suggests decent update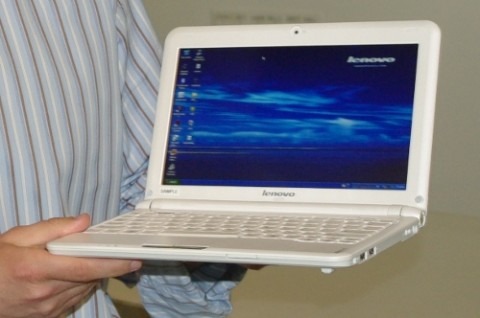 We only heard official word of it yesterday, and the full announcement isn't due until later today, but that hasn't stopped LaptopMag from going hands-on with the Lenovo IdeaPad S10-2.  The netbook is, as the name suggests, an update to the original IdeaPad S10, with a newly rounded case design, 0.4lbs of weight shaved off and 0.1-inches of thickness.  Unfortunately Lenovo have left the N270 Atom processor in place, rather than switch it out for the newer N280.
That means performance is unlikely to have altered much, with the same 1GB of RAM and 160GB hard-drive.  Happily it wasn't too bad in the case of the S10, aided by the speedy Western Digital Scorpio Blue hard-drive, but the netbook game has moved on since September 2008 and the stakes are higher.
At $349.99, though, the price has come down, and given the current climate it's likely that which will sway most buyers.  You lose the ExpressCard from the S10 but gain an arguably more useful third USB 2.0 port, and the keyboard is reportedly much better and without either cramping or flex.