Lenovo IdeaPad S10 Netbook Reviewed: Stylish, Fast And Warm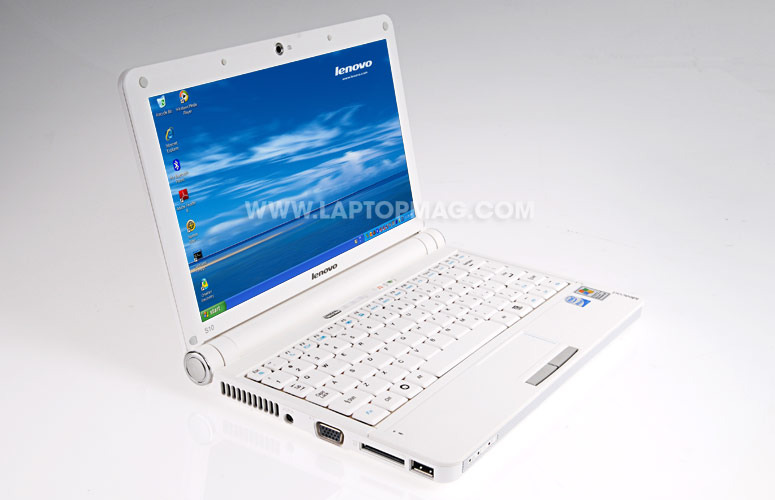 The Lenovo IdeaPad S10 manged to perk at least a little interest in jaded netbook observers with its inclusion of a ExpressCard slot and use of Western Digital's 5,400-rpm 160GB Scorpio Blue hard drive. Laptop Mag have put the freshly-released S10 through its paces, coming away impressed by performance and style, but with a little concern for their cramped, toasted fingers.
The S10 made good use of its WD drive, with some of the fastest data transfer times yet seen in a netbook: 17.4MBps in real-world tests, compared to 12.1Mbps by the Eee PC 1000H and 10.0Mbps by the MSI Wind.  Despite the usual 1.6Ghz Atom and 1GB of RAM, PCMark05 scores were above average too, certainly good enough for full-screen video (streaming or downloaded) and video conferencing over Skype.
As for the heat concerns, it's most prominent under the G and H keys and the trackpad.  The keyboard and trackpad are also a little smaller than in other 10-inch netbooks, which could be a drawback.  Battery life from the 3-cell pack managed 2 hours and 23 minutes with constant WiFi and web surfing; a 6-cell pack is apparently coming soon.
The Lenovo IdeaPad S10 netbook is available now, priced at $449.