Lenovo IdeaPad K1 Honeycomb tablet finally up for pre-order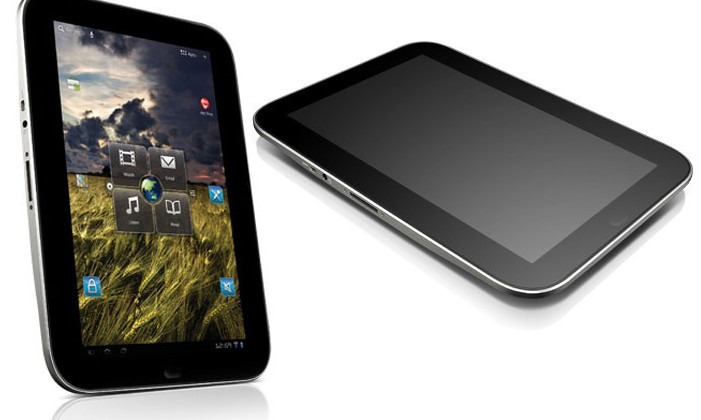 We may receive a commission on purchases made from links.
Lenovo's IdeaPad K1 Android tablet has turned up for pre-order at Amazon, priced at $499.99 though with no sign of a ship date at present. What we do get is confirmation of US specs, which are broadly in line with previously leaked listings: NVIDIA's dual-core Tegra 2 1GHz processor, a 10.1-inch 1280 x 800 300 nit capacitive touchscreen supporting 10-point multitouch, and all in a 10.4 x 7.4 x 0.52 inch chassis weighing 1.65 pounds.
Connectivity includes a microSD card reader – to augment what we're expecting to be 32GB of internal storage, based on the 130422U model number – along with a micro HDMI output, 3.5mm headphones socket and a "multi-function connector" that's presumably to attach docking stations and other peripherals. There's also a SIM card slot, though no mention of 3G/4G WWAN connectivity of any kind.
Lenovo also makes mention of the IdeaPad K1's "Hardware Digital Rights Management" system, which seems to be used for taking movie and music content on the go, while there's also the company's own "Social Touch" UI for easier Facebook and Twitter interaction on top of Android Honeycomb. Going by the previous leaks, we're also likely to see a 5-megapixel main camera, 2-megapixel front-facing camera for video calls, Bluetooth 2.1 and WiFi b/g/n.
Although Lenovo itself is yet to confirm a release date for the IdeaPad K1 tablet, previous leaks from resellers had suggested that it would arrive in late June or early July. That implies availability very soon indeed, and then to be followed by the enterprise-centric ThinkPad tablet in August.
[Thanks, Peter!]