Lenovo and Razer team up for co-branded gaming PCs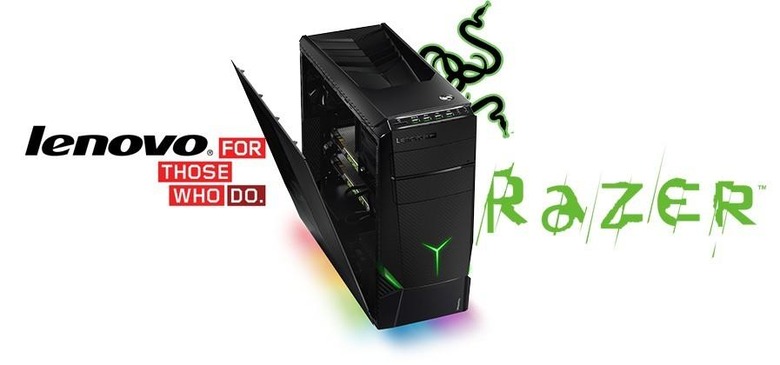 This week Razer and Lenovo have announced their intent to collaborate on a series of gaming PCs. These PCs will exist within the Lenovo Y series, coming as "special Razer Editions", appearing for the first time in prototype form at the gaming convention DreamHack Winter 2015. Lucky you, though, we've got a set of images of this first desktop machine right this minute. This machine comes with NVIDIA GPUs and black, green, and rainbow colors included.
The launch of these co-branded special Razer Editions of Lenovo's Y series
devices will launch officially at CES 2016. Lenovo Y Series computers are for gamers We'll be there to show you the whole collection up close and personal. For now, you'll see this one prototype as well as whatever else the brands bring to show off.
Lenovo and Razer suggest they'll co-brand and co-market these devices. They'll be utilizing "the manufacturing, supply chain, and channel relationships of Lenovo" with the "technology and deep expertise of Razer."
The first line of machines from these two brands will "reflect the edgy Lenovo Y series look and feel" while they roll with "iconic Razer elements like customizable Chroma lighting effects."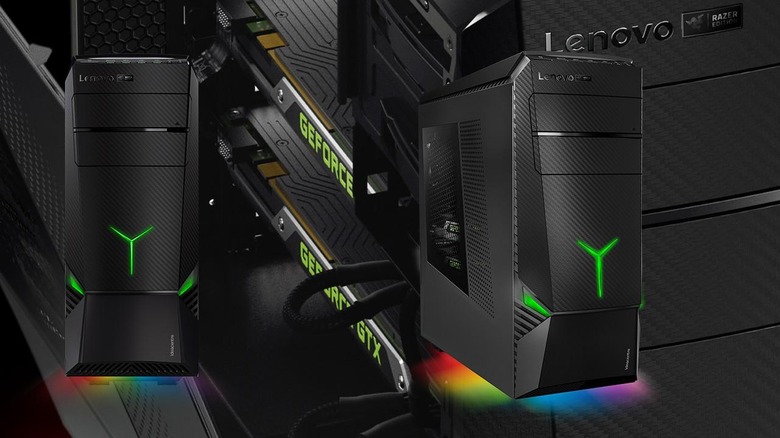 Have a peek at the first machine above and stay tuned for the full collection in January! Follow our @SlashGearGaming Twitter to see the full deal!