Lenovo Y Series desktops and notebook are for gamers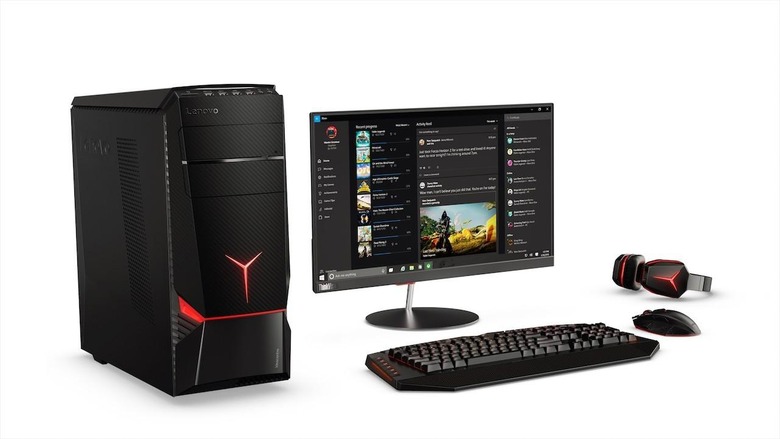 Lenovo introduced a bunch of laptops this morning, as well as a couple all-in-one PCs and some desktop computers. Now it has rolled out the red carpet for a couple more desktop computers, but unlike the other ones, these are designed for gamers: the Y700 and Y900. In addition, there's a Y700 notebook model for those who prefer their gaming machines to be portable. The Y700 notebook looks similar to the Y50 model we reviewed earlier this year, while both desktops bring with them similar design flavors.
The Lenovo IdeaPad Y700 Touch can be had in various hardware configurations, with the highest configurations offered including an Intel 6th-generation quad-core processor, 16GB of RAM, 1TB HDD + 512GB SSD, NVIDIA GTX 960M 4G GDDR5 graphics, a red-backlit keyboard with adjustable brightness (two levels), 802.11ac WiFi, and two sets of 2 JBL speakers with chambers and a 3w subwoofer coupled with Dolby Home Theater.
Price for the Y700-15 model starts at $799 USD. Alternatively, there's an AMD model that starts at $949 USD.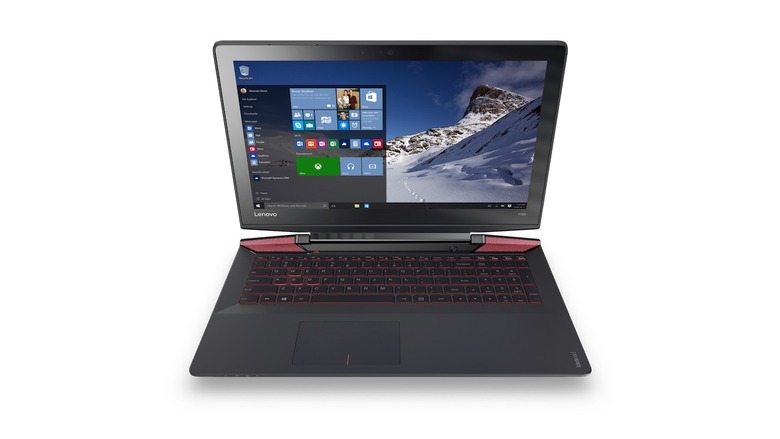 Similarly, there's the IdeaCentre Y700 desktop PC, which features largely the same specs, though the graphics are a touch more powerful with up to an NVIDIA GTX 970 4GB GDDR5 card, additional hard drive bays, 7.1 Surround Sound, and separate headphone and microphone jacks. This model starts at $999 USD.
Joining that is the more powerful IdeaCentre Y900 desktop PC, which again is similar to the Y700, but with more powerful graphics at up to a pair of NVIDIA GTX 980 graphic cards, 64GB of RAM, and a DVD RAMBO/BD RAMBO drive. This unit, as expected, comes with a more substantial price tag starting at $1,599 USD.
Lenovo will also be offering a bunch of accessories to go with the PCs, including a mechanical gaming keyboard, precision mouse, surround sound headset, gaming active backpack, and a gaming mouse pad. They launch this month.