Lenovo 5-inch IdeaPad Android tablet leaks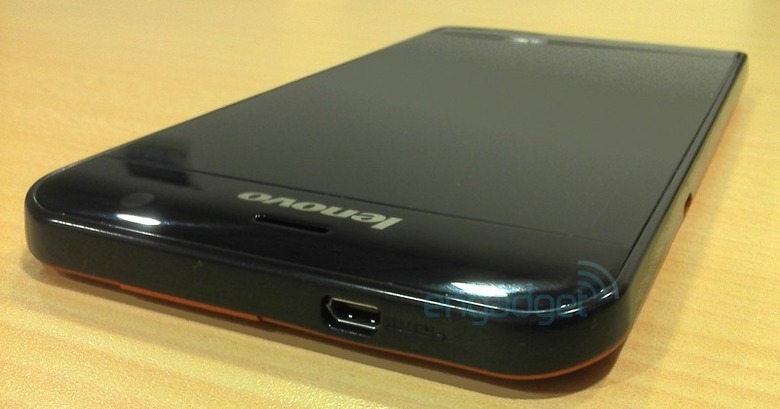 Lenovo is apparently readying a 5-inch dual-core tablet, running Android on a slate more suited to pockets than handbags and briefcases. Set to go on sale as part of Lenovo's new IdeaTab brand – or as the LePad in China – according to Engadget's tipster, the compact tablet hasn't been fully detailed yet, though it's confirmed to have both USB and HDMI connectivity.
There's also a front-facing camera and an earpiece speaker, though the insider couldn't confirm whether or not the new 5-inch IdeaTab would have voice call support along with its data connection. Rivals such as the Samsung Galaxy Note - and the older Dell Streak 5 - do, but other tablet manufacturers have avoided voice support in an attempt to prevent slates from eating into cellphone sales. Lenovo could be positioning the IdeaTab as a VoIP companion, rather than a true phone replacement.
Three buttons look to be underneath the display, which might suggest that this won't be running a tablet-centric OS such as Honeycomb or Ice Cream Sandwich, but which may merely be a development hangover on an older prototype. Obviously nothing is definite until Lenovo has devices on shelves. No word on when that might happen, though a CES 2012 debut certainly wouldn't surprise us.
A 10.1-inch Lenovo tablet – also, we're guessing, set to launch under the IdeaTab brand – leaked earlier in the month. That is believed to run Ice Cream Sandwich on a Tegra 3 quadcore processor, with early benchmarking suggesting it could be a considerable powerhouse.
[via Android Community]