Leica Enters Instant Film Market With Sofort Camera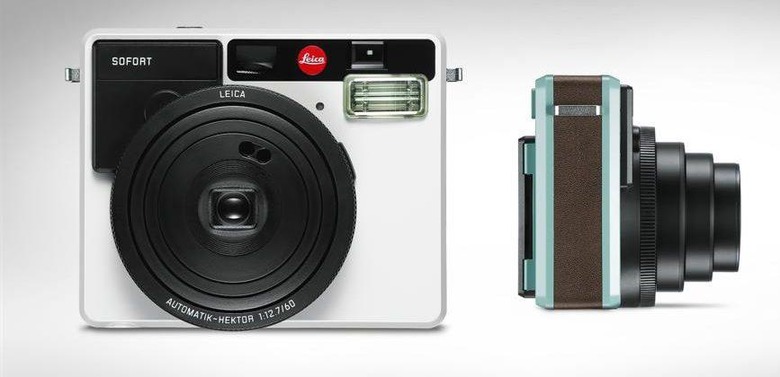 If you're big into photography, you've likely noticed that the last few years have seen a surge in instant photo cameras; the spirit of classic Polaroid film cameras brought back in form of Fuji's Instax, the Impossible Project's I-1, Lomography, and even the Polaroid brand itself. Now Leica, the renowned German photography company, is getting into the game with its new Sofort camera, but of course it's putting a luxury spin on the whole thing.
While most instant cameras of today are priced at less than $200, making them affordable and helping push the idea that they're simple and fun, Leica, on the other hand, is asking for $300 for the Sofort. The camera features an optical viewfinder, a rear LCD display, optional flash, and eight shooting modes including people, action, macro, multiple exposure, and even "self-portraits" (that's a selfie for the rest of us).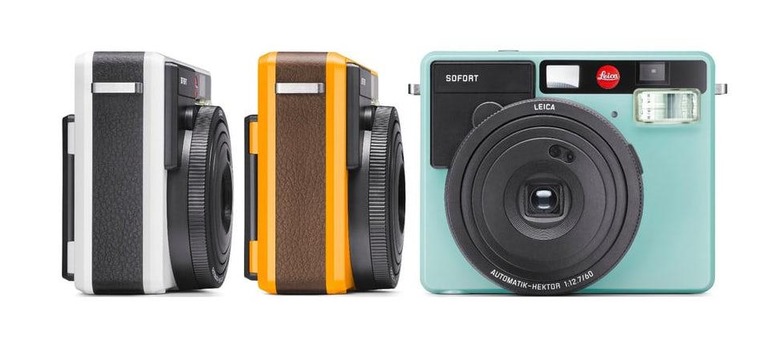 The Sofort has a focusing range of 1 to 10 feet, and there's even a small mirror on the front to help with those self-portraits. Leica will be releasing its own brand of film in both color and black & white packs (priced around $14 and $17, respectively), each offering 10 photos. However, the camera also uses Fuji's Instax film format, so you're not tied to Leica's offerings.
The camera will be available starting in November in three color options: white, orange, and mint green. Leica will also be releasing several accessories, including carrying cases and storage boxes in matching colors, photo albums, and postcard sets.
SOURCE Leica