Fujifilm instax mini 70 camera spits out credit card size pics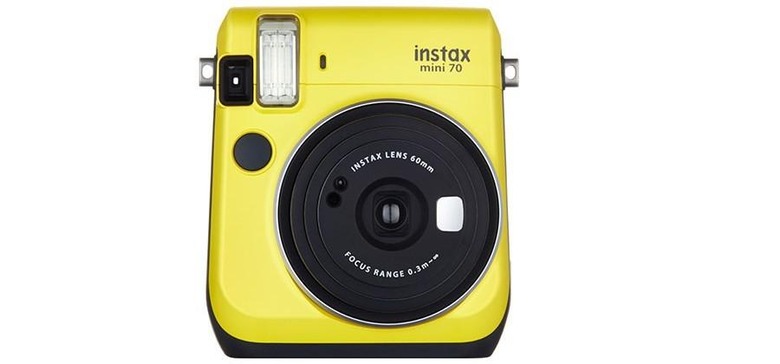 Fujifilm has announced a new addition to its line of Instax instant cameras that are like the old school Polaroid cameras. The new instax model is called the mini 70 and like the other cameras in the series, it will produce credit-card sized images instantly. The camera will launch on October 23 in three colors including white, yellow, and blue.
Upgrades on the mini 70 include a Selfie mode and Auto Exposure Control function to improve the brightness on the subject and the background. Multiple shooting modes let the user snap quality photos in a variety of settings. The camera has a selfie mirror beside the lens to check framing of the shot.
The mini 70 also has a tripod mount and a self-timer function for group shots. Macro mode allows the camera to shoot objects 30cm from the lens and landscape mode takes improved landscape images.
The film size used in the camera is 86mm x 54mm and it produces images 62mm x 46mm. The lens is retractable and is a F= 60mm, 1:12.7 lens. The viewfinder is a real image finder not a LCD. Power comes from two CR2/DL lithium batteries and the batteries will shoot about 40 images before needing replaced. Pricing is unannounced at this time.