Polaroid Snap+ Instant Camera Has 3.5-Inch LCD And 13MP Sensor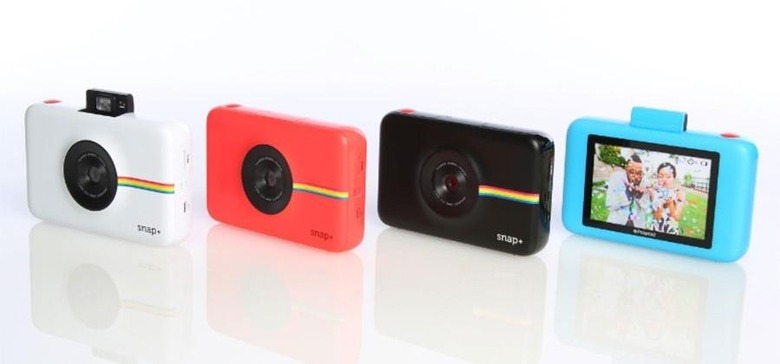 Polaroid has unveiled the next generation instant print camera at CES 2016 called the Snap+. Polaroid's Snap+ is an upgrade to the original Snap instant camera that brings several new features to the mix to improve how the camera works. The camera now has a 3.5-inch touchscreen LCD on the rear for navigating menus and framing images.
The image sensor in the Snap+ is a 13MP CMOS sensor bringing improved photographic quality to the camera. Users can also record full HD resolution video on the camera. Images and video are stored to a microSD card up to 128GB in capacity.
Bluetooth connectivity allows the camera to connect with the Polaroid print app allowing the camera to print to and from smartphones and tablets. The app is offered for iOS and Android users and lets users edit images on the mobile device, apply filters, digital stickers, effects, and controls.
The camera uses the integrated ZINK Zero Ink Printing Technology to give the user 2x3" prints automatically. Up to ten images can be queued to print at a time and photos can be taken while printing is in progress. Polaroid also fits the Snap+ with a selfie mirror for aligning shots and imaged can be printed in black and white, color, or sepia tone with or without the border logo. The camera will be available in Q4 at unannounced price. The current Snap camera sells for $99.
SOURCE: Polaroid Snap Camera