I-1 Instant Camera revives the Polaroid spirit in digital form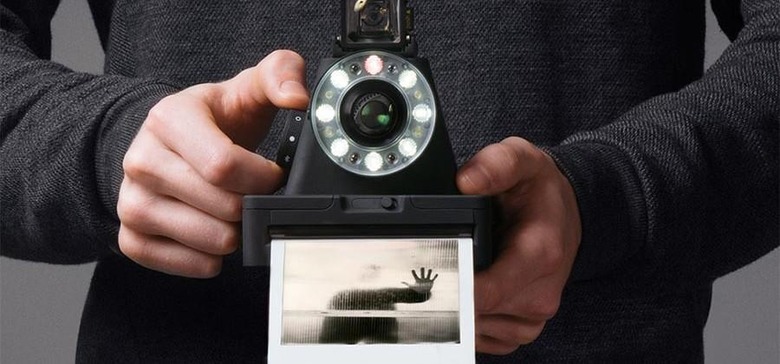 The Impossible Project has taken the wraps off its I-1 instant Camera, a Polaroid-like camera combining the best of past and present technology to form a simple digital camera that produces instant prints. In this case, the cameras uses the maker's own type 600 film, which was created as a replica of Polaroid's now-discontinued 600-type product — the camera is compatible with that, as well, in case you still have some lying around in a dusty box.
At first glance, the $299 I-1 camera looks like an old Polaroid model, but a careful look reveals some fine differing details. The shape is large and boxy, and physical controls are minimal — most of the control is available through a related mobile app. Using a paired phone, the user can adjust the flash, shutter speed, and other particulars, and can also choose from presets for certain effects.
Inside lies a recharged battery that one juices up using a USB cable. The flash on the front uses LEDs and will automatically adjust to present conditions barring any presets or manual settings made through the mobile app. Load the film into the camera and snap a picture, and it'll pop out as a physical picture.
According to Impossible, this is the only "new camera" that uses this Polaroid format; presently, the mobile app is only available for iOS, though we'll likely see an Android version at some point. The camera will be launching on May 10th; until then, curios consumers can sign up for notifications from Impossible on its website.
SOURCE: Bloomberg