A Bugatti Chiron may be out of your price range, but a new LEGO Technic Bugatti Chiron is a whole lot more affordable – just don't expect it to do 0-60 mph in 2.3 seconds. The latest model in LEGO's highly-accurate line-up of cars, it's a 1:8 scale version of the French supercar.
While it may not be quite as large as the actual car, it's still a big model, even by LEGO standards. The completed Chiron is a full 22-inches long, 9-inches wide, and 5-inches tall. Altogether there are 3,599 pieces.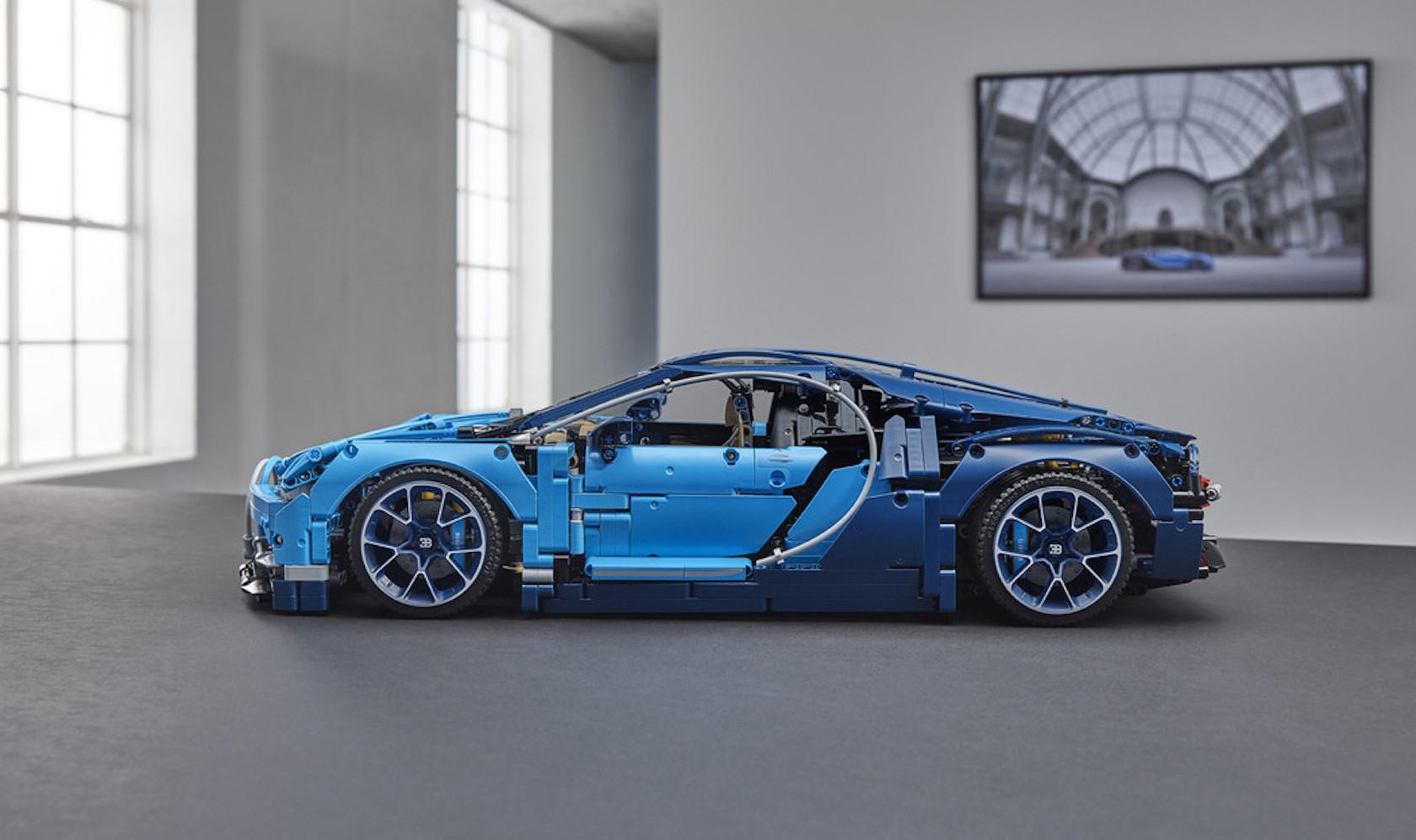 You may not get a functional W16 engine, but LEGO's designers have managed to get a number of working parts into the model, too. The active rear wing is present and correct, for example, with a speed key included to switch it from the two positions: handling or top speed. The scale version of the engine may not run, but it does get moving pistons. The steering wheel operates the front wheels, too, and there's a LEGO Technic 8-speed transmission with paddle shifters.
LEGO says each model will get a unique serial number to identify it. Printed under the hood, the code will also work as an unlock mechanism for special content on the company's Technic site. Under the hood is also where you'll find the Bugatti overnight bag, a scale version of the luggage that the car company includes with the full-size vehicle.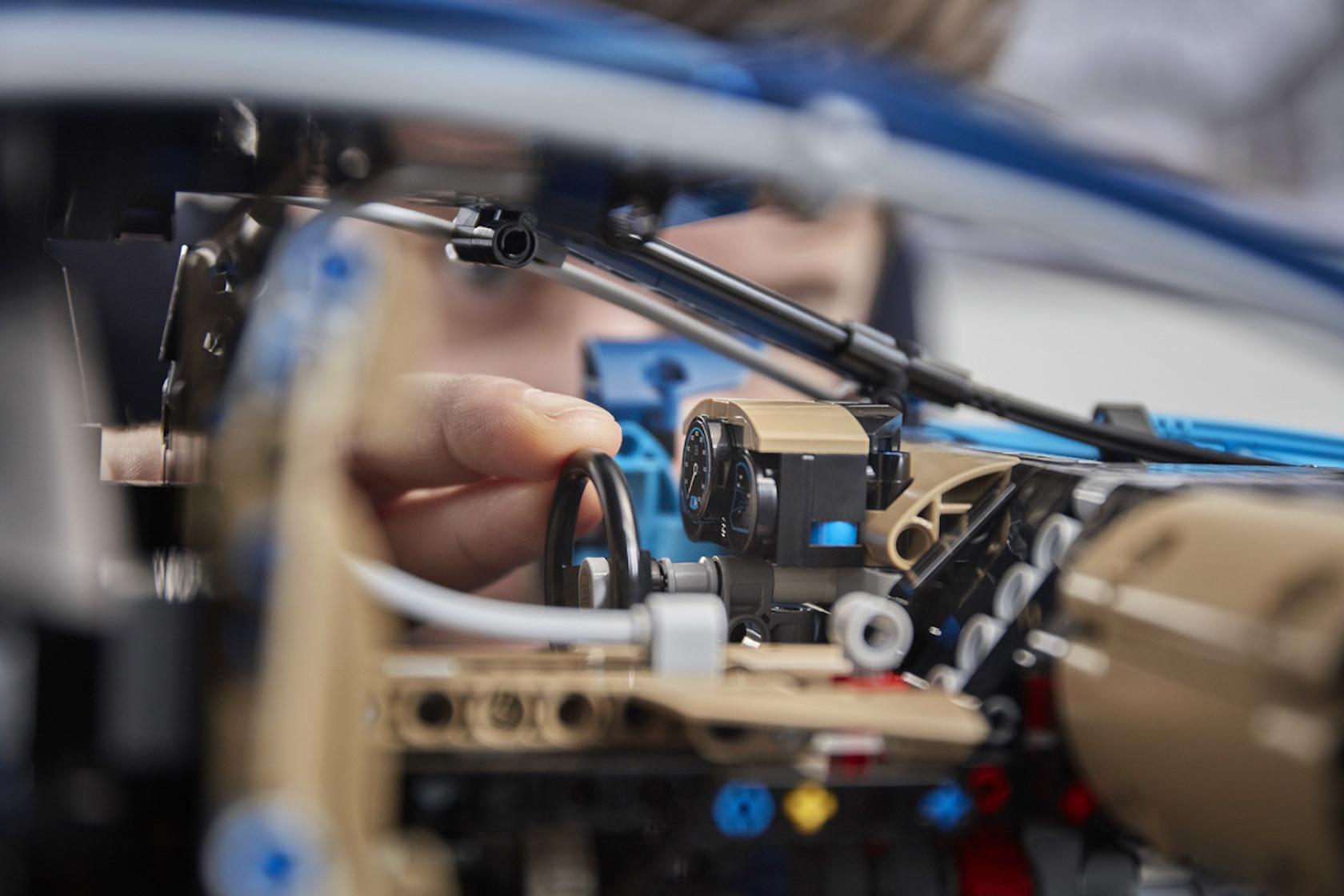 Only one color will be offered, the duo-tone blue that's so closely associated with Bugatti. There'll also be a sticker pack included, with extra detailing. A "coffee table" style collectors booklet holds all the building instructions: LEGO says it's suited to those 16 or older.
Unfortunately, while LEGO has been flirting with powered vehicle models lately, this Chiron isn't one of them. For that, you'll need to Batmobile LEGO Powered Up Platform announced last month, which builds into an app-controlled version of the car from the DC Super Heroes series.
Meanwhile over in Germany, the LEGO building has gone in the opposite direction. Porsche has made a super-sized LEGO model of the 911 Turbo 3.0, equal in scale to the production car. The bright green coupe – looking fairly pixelated at 1:1 scale – went on show at the Porsche Museum in Stuttgart.
The LEGO Technic Bugatti Chiron is on sale now from LEGO stores and online, priced at $349. It'll arrive at other retailers from August 1.