This jumbo LEGO Porsche 911 Turbo 3.0 is the perfect sort of car-crazy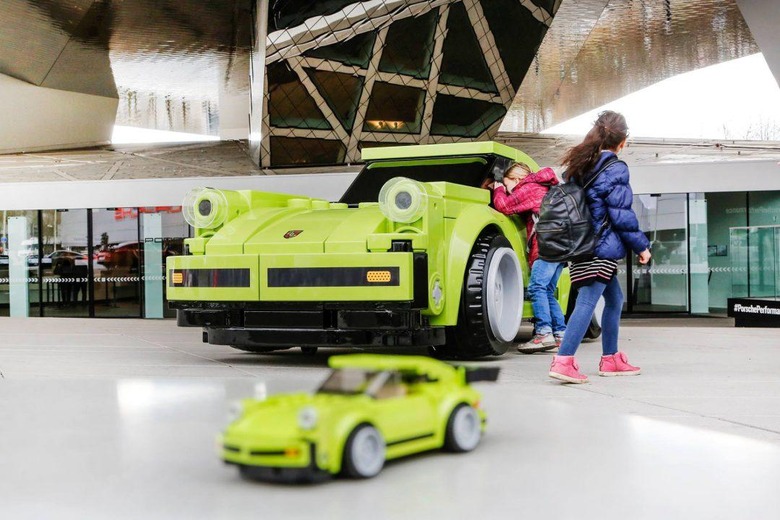 Making full-sized models out of regular sized LEGO bricks isn't new, but Porsche has gone a little wild and made a super-sized LEGO set to recreate its 911 Turbo 3.0 model. Found at the Porsche Museum in Stuttgart, Germany, the jumbo 911 is a scaled up replica of the LEGO version you can buy.
That meant taking all of the individual LEGO pieces for the bodywork, bumpers, hood, and lights, and making far larger versions of them. These have been assembled into something that's the same size as a production Porsche.
It's hardly an aerodynamic car, mind. What looks fairly blocky in regular LEGO model size gets seriously chunky and lumpy when the size of a regular 911. Factor in the bright green finish, and you have a German sports car you can't miss.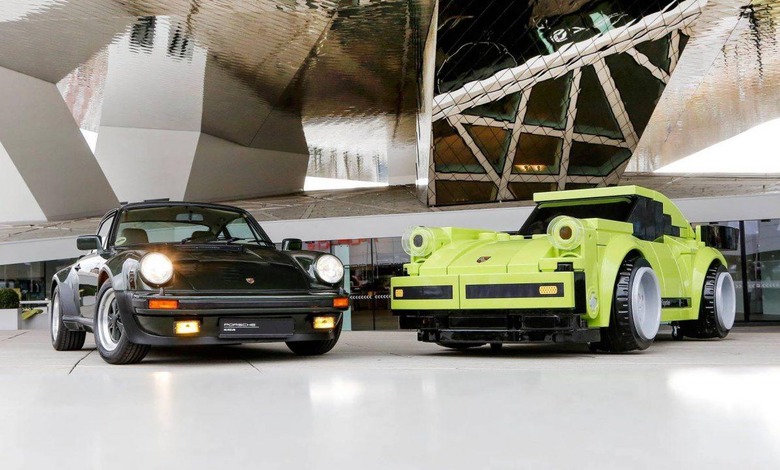 Sadly there's not much in the way of detail around the car's creation. The regular-sized model is part of the LEGO Speed Champions set we reviewed back in late March, and which includes a Porsche 911 RSR along with the Turbo 3.0. They're a lot less complex than the LEGO Technic Porsche 911 GT3 RS set, meanwhile, which came in at a whopping 2,704 pieces.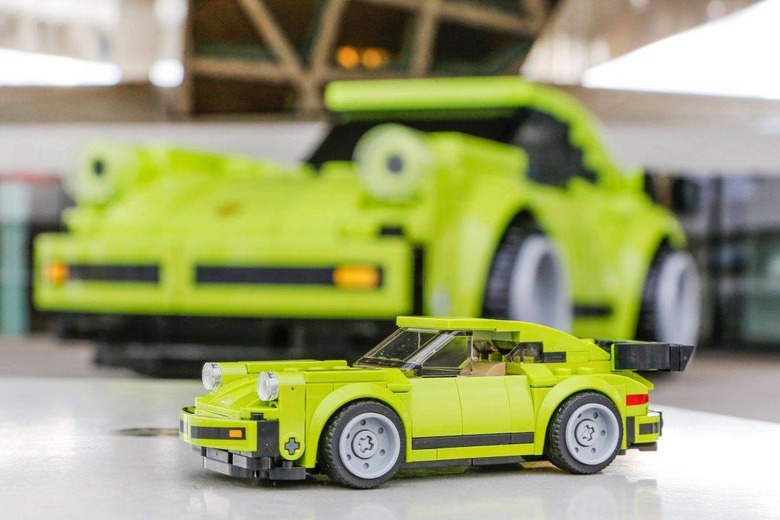 The Speed Champions models are a whole lot smaller and use far fewer pieces. However, they do get some appealing accessories, including race position boards and more. They'll fit a single LEGO minifig, too, though you need to remove the roof and windshield to get them in and out as the doors don't open.
Porsche's full-sized LEGO Big Brick 911 Turbo 3.0 doesn't look like it's designed to be opened up in the same way – probably a good thing, as you'd need some sort of winch rig to get the top off in one piece. Usually with full-size LEGO models the makers end up building a metal frame which acts as structural support, around which the blocks are assembled. They're also typically glued, since the last thing you want is a model coming apart when someone leans against it.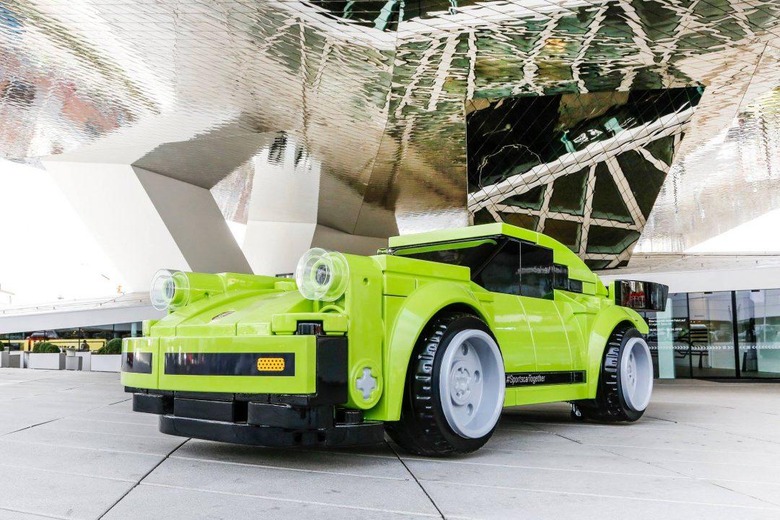 The big 911 Turbo 3.0 is on show at the Porsche Museum in Stuttgart, alongside some more road-capable models from the automaker's history books. According to Porsche, it'll be there until April 19, after which it'll move to the Porsche Tennis Grand Prix in Stuttgart from Apple 21 to April 29.