LEGO Ideas 9 and 10: Big Bang Theory and Birds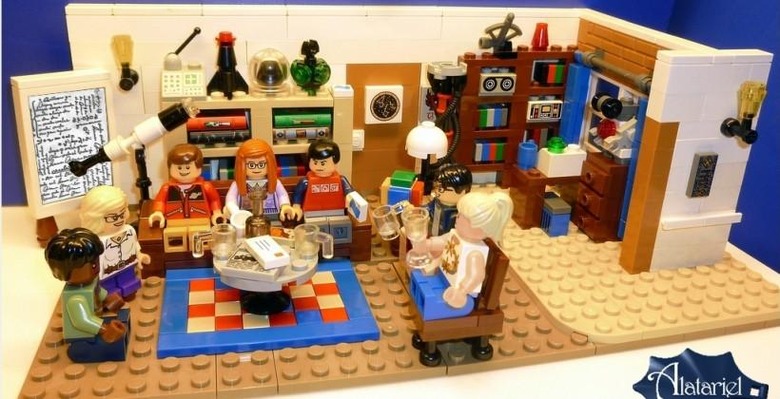 This week the folks at LEGO Ideas have made their next couple of sets known. These are sets originally created by fans of the LEGO universe who've submitted ideas for judgement by the public. Once the public votes and a certain number of positive votes are counted, the product goes to LEGO for judgement – these two newest sets have made it through to production. They include a learning "Birds" set and a set based on the television show The Big Bang Theory.
The LEGO Ideas collection has been in the works for a couple of years now. It began as LEGO CUUSOO – we had a look at the first LEGO CUUSOO Minecraft set back in 2012 before the full collection began to be assembled. In 2014, LEGO CUUSOO became LEGO Ideas.
You might also remember the Back to the Future LEGO set – that's a LEGO Ideas creation as well. And don't forget the Ghostbusters Ecto-1.
Now the two newest sets are coming in for a landing.
From SWNS TV you'll see DeTomaso's project before it became and official LEGO joint.
The final product from LEGO Ideas will collect three small birds that will be part of the final project. We can only hope and dream and cross our fingers that DeTomaso's project will be expanded to future sets once this one proves popular.
The other voted-in set is "The Mini Big Bang Theory" set. You'll see a number of images here that may or may not reflect the final project delivery.
Whether or not you love the show, you might very well get pumped up over the potential for massive amounts of unique pieces that appear here alone. Gotta have that tiny Death Star II!