Leaked iPad Air 2 rear cover confirms subtle redesign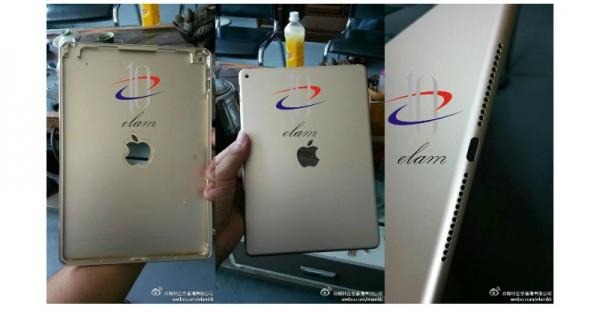 All the hoopla around the upcoming iPhone 6, whether in one or two versions, might have made some forget that Apple has another expected device refresh coming soon. The folks over at Weibo, however, were sure to remind us about the next iPad Air, with new leaked photos that show the slight deviation that Apple will be making in the upcoming lightweight tablet.
Perhaps the reason Apple's next iPhones are taking up more attention is because they are believed to be remarkably different from the company's previous smartphones, particularly in size. The iPad Air 2, on the other, represents mostly an improvement and some finishing. At least on the surface. That said, the tablet is rumored to be even thinner than the current generation, having slimmed down to 7.5 mm.
This new batch of leaked photos of the iPad Air 2's back shell confirms what we saw back in June. For one, the speaker grills have been redesigned, reduced to a single row of holes. There is also a second microphone now, right beside the rear camera, in addition to the usual one beside the volume buttons. And lastly, those buttons have also been touched up, now placed more deeply into the iPad Air's frame inside a recessed groove.
The rest of the iPad Air 2's features still remain a matter of speculation. There is talk of a faster A8 processor running the show, plus of course the distinctive Touch ID sensor. In terms of software, we're expecting to see iOS 8's split-screen functionality finally rise to the surface in this next generation tablet.
VIA: 9to5Mac