This last-minute tech gift is perfect for parents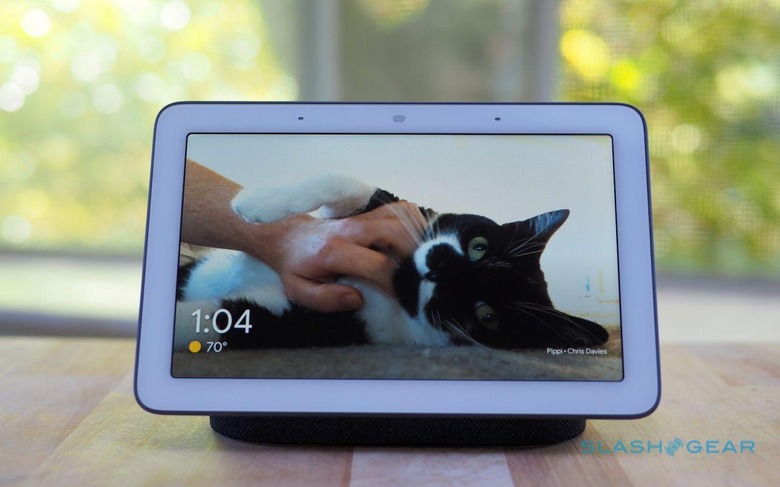 Getting stuck doing tech support can be one of the more frustrating parts of being home for the holidays, but getting a parent set up with Google Photos can actually cross someone difficult-to-buy off your gift list. It may be December 24, but if you've still to figure out exactly what to get your mom I doubt you're alone. Thankfully I've got the answer.
Google Photos has already made itself invaluable for many of us. The photo backup and gallery service is the best thing to come out of Google+ by far – yes, I'll admit, that's a fairly low bar – and it's also one of the best demonstrations of the search giant's AI technology. Being able to build new albums and search for people, places, and objects quickly and easily makes it the perfect example of cloud smarts working hand in hand with an intuitive interface.
There's also a reasonable chance, however, that someone in your life doesn't have it set up. In fact, they could be happily shooting photos on their phone but with no backup whatsoever. Take it from someone who has lost a camera before now: there's nothing quite like the frustration and disappointment of realizing that once-in-a-lifetime images are gone.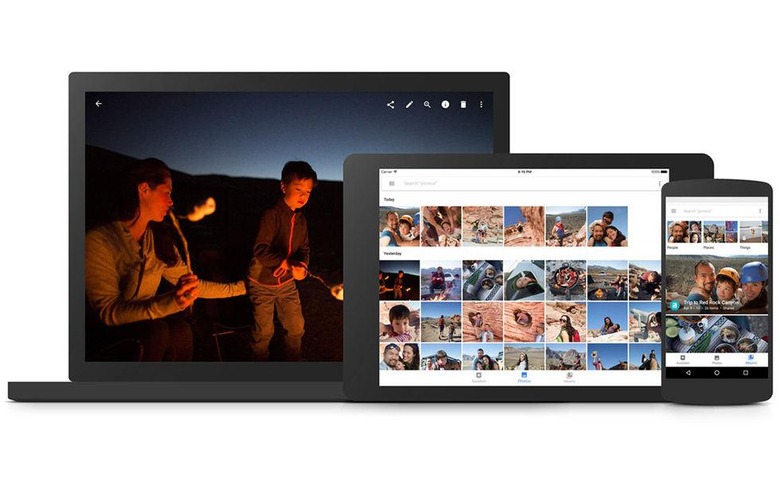 What makes giving Google Photos as a gift particularly good is that – unlike installing a printer – it's a fairly low-intensity process. Your recipient will need a Google account on the unlikely chance they don't already have one, which is free. The Google Photos app is also free for iOS and Android, but if they don't have a smartphone you can also use it in a desktop browser, too.
Assuming they have an iPhone or Android phone, though, all you need to do is install the Google Photos app, log in with their account, and then allow it to get to work uploading. It'll probably take a while, depending on how many photos and videos they have. Google gives users unlimited photo and video storage, too, for up to 16-megapixel images and 1080p Full HD videos.
Adding a bigger Google One plan, however, is a fairly affordable way to build on your gift. A year's 100GB subscription is $19.99 if you pay upfront, for instance.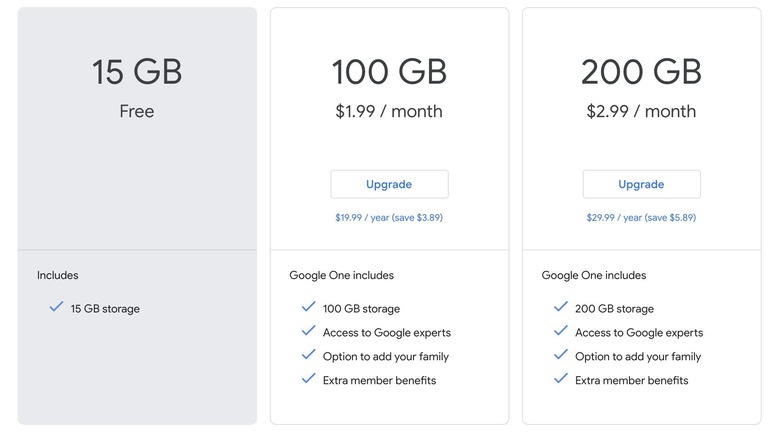 Where Google Photos invariably comes into its own, though, is when you show your lucky gift recipient how the search works. Being able to browse by the people in a photo upends how you enjoy your pictures, I've found, while searching by location – or even by the car, pet, or object you vaguely remember being in the picture – can cut down on those frustrating "I know there was a photo, but I can't remember where I saved it" headaches.
Recently added features, meanwhile, like Live Albums also set the stage for other potential gifts. Automatically populating with new images, based on the person or people you select, they're not only great ways to keep people up to date with your new images after everybody has spread out again post-holidays, but they also work really well with Assistant-powered smart displays like the Google Home Hub.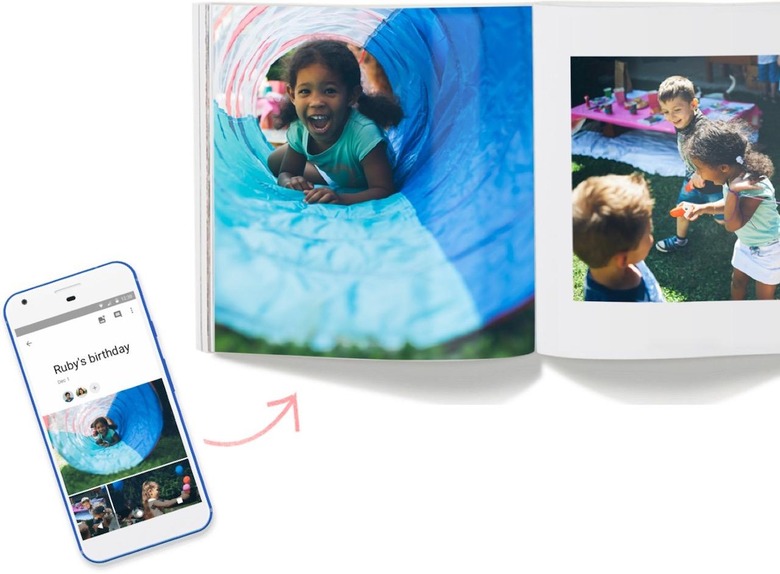 If you want to make the gift even more tangible, there's always a Google Photos photo book. They're priced from $9.99 for a softcover book with twenty, 7-inch square pages, or from $19.99 for a hardcover book with twenty, 9-inch square pages. Each allows you to add extra pages.
As well as choosing which photos you want in each book, you can also customize those images with titles, a cover design, and other details. A single photo book can be ordered multiple times, too, just in case everybody at the holidays decides they want the masterpiece you've just created.
Unfortunately, no matter how thoughtful the gift, there's still every chance you'll be called upon to fix the router, get a scanner working, or figure out why Internet Explorer has more toolbars than it does actually browser window. Still, if you're hunting for a last-minute gift for a tough-to-shop-for parent or relative, spending the day going through photo memories – and helping make sure they don't go missing – would probably be more appreciated than socks.