Feast your eyes on the McLaren P1 GTR-18. Built by British tuner and racing team Lanzante, this marvelous rendition of the McLaren P1 is sporting an eye-searing blue and orange Gulf livery. No doubt, Lanzante derived inspiration from the race-winning McLaren F1 GTR by Team Davidoff to create this one-off version of the P1 GTR.
British hypercar maker McLaren only built 375 units of the P1 hybrid supercar between 2013 and 2015. But to commemorate McLaren and Lanzante's 20th anniversary of winning the 24 Hours of Le Mans in 1995, McLaren resurrected the GTR moniker with the P1 GTR, which is a track-only version of the original P1 hybrid. In total, McLaren only built 58 units of the P1 GTR.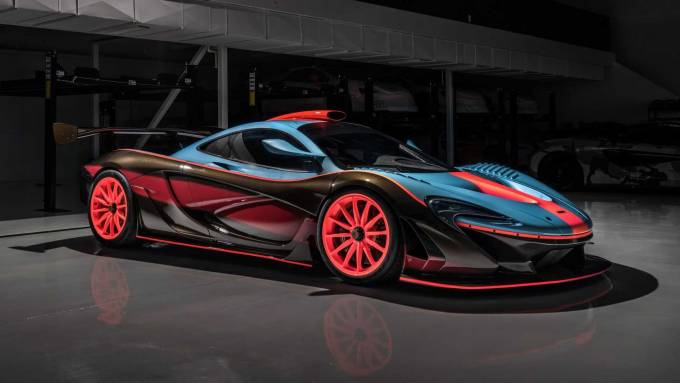 Now, the McLaren P1 GTR came with a more powerful twin-turbocharged 3.8-liter V8 engine. It's also 110 pounds (55 kg) lighter than the regular P1 and generates 10-percent more downforce courtesy of a massive fixed rear wing. And in late 2015, Lanzante started converting a limited number of P1 GTR models for road-legal use.
Meanwhile, Lanzante commissioned McLaren to build an additional six units of the P1 GTR in 1996. The purpose was to create additional road-legal variants of the P1 GTR called the P1 LM. And now, Lanzante has commissioned McLaren Special Operations to create six more P1 GTRs to create the gorgeous P1 GTR-18 that you're seeing here.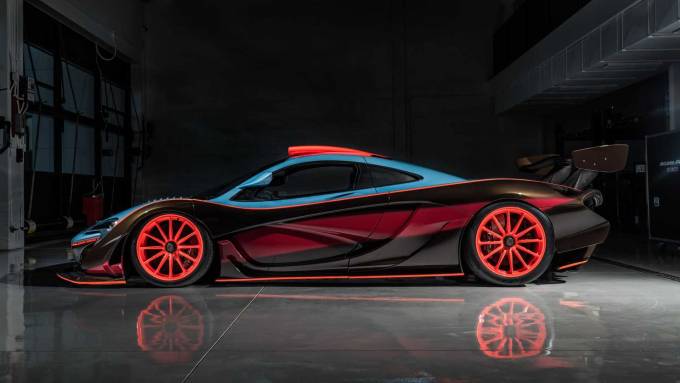 However, this latest creation by Lanzante is unlike any roadgoing McLaren P1. With styling elements derived from the McLaren F1 GTR race car, there's more to the P1 GTR-18 than just orange and blue paint. There's a huge air scoop on the roof that directly feeds air to the monstrous gasoline engine in the back. It also has a large fixed rear wing, aero-sculpted bodywork, and a pared-down cabin with minimalistic styling elements.
And while the P1 GTR-18 has the same color codes as the Gulf-inspired F1 GTR race car, Lanzante and McLaren made sure the exposed carbon fiber panels have the same hue as the F1 racing model. According to Lanzante, this Gulf-inspired version is a one-off creation, with each of the five remaining models to be painted in a different retro racing theme. However, this particular Gulf model is truly a sight to behold.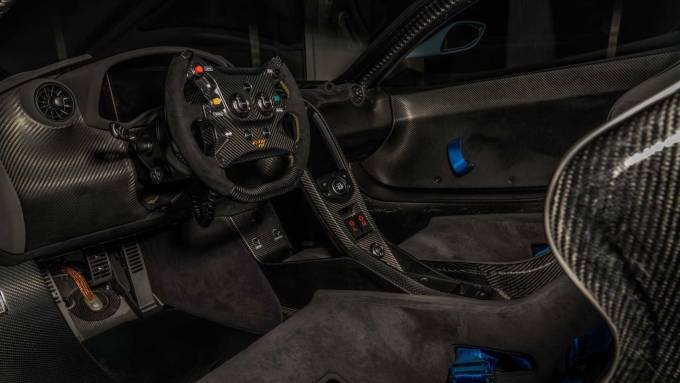 Lanzante and McLaren failed to disclose the powertrain specs, but we reckon it'll have the same hybrid V8 with 986 horsepower – good enough to sprint from 0 to 60 mph in 2.4 seconds and a top speed of 200 mph.