McLaren P1 EV hits 3mph in two seconds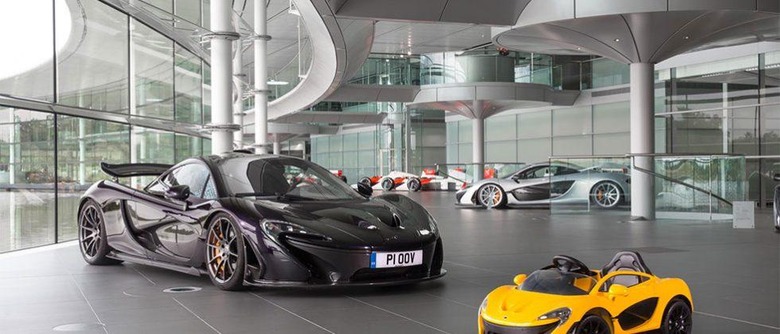 McLaren has unveiled a fully electric P1 sports car with zero emissions. The car is offered in volcano yellow and has a central driving position like the McLaren F1 classic. There is no roof on this car and no option for one making it a fair weather ride only.
It can zip from a standstill to its top speed of a blistering 3mph in only 2 seconds. The car is recommended only for drivers under the age of six. Despite being a toy, the car has the main feature you would expect on a McLaren automobile namely those awesome dihedral doors.
The toy car is certainly fast for a kid's toy reaching top speed in two seconds. Inside the car has an MP3 player and audio system that is loaded with every popular nursery rhyme. The transmission has three forward gears and reverse. The toy is aimed directly at the 3-6 year old crowd, but McLaren says that drivers outside that age group might be able to ride the toy as well.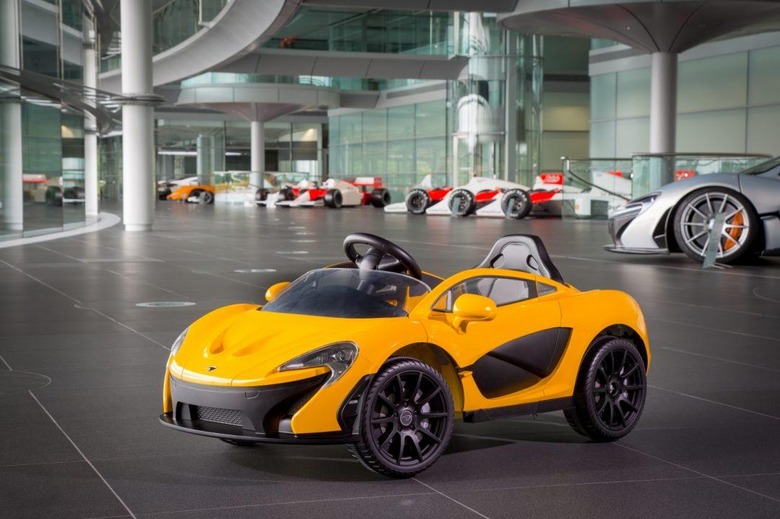 The car also has a push button start and an air-conditioning unit. That last feature is put in quotes by McLaren, which I would assume means it doesn't actually cool anything. There is no indication of the weight range that the car is meant to handle. The toy will launch in October at select McLaren automotive dealers around the world priced at £375.00. Later the car will land at global toy sellers as well. It wouldn't sell very well if parents had to find an actual McLaren dealer to make the purchase.