McLaren fans may be disappointed at the thought of P1 supercar production coming to an end, but the British car company is promising the salve the sadness with a $3.4m track-only edition, the McLaren P1 GTR. Bringing back the classic GTR name from McLaren's 24 Hours-winning F1 GTR two decades ago, the track-only model is expected to muster a whopping 1,000 PS (986 HP) by the time the firm's engineers have finished their efforts.
By eschewing the road, McLaren is liberated from all those pesky legislations that can hold back a genuine performance car. Specifications are yet to be announced, but the P1 GTR will have a widened track with slick tires, along with "more aggressive and distinctive styling" than the car it's based on, shown above.
So far, the only thing we have to go on is a vague outline, however.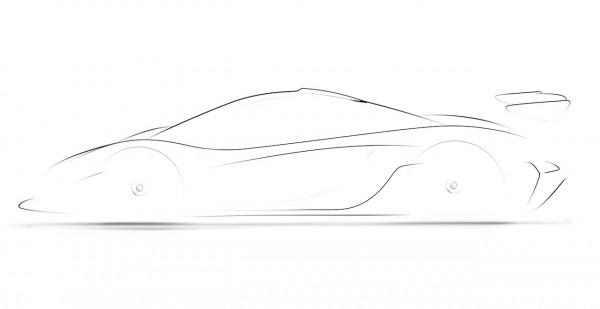 McLaren says the P1 GTR will go into production after the regular P1 finishes, which right now is expected to be once the 375th car is made. There's not been a final decision on how many of the GTRs will be manufactured, but McLaren is insisting it will be "strictly limited" whatever the eventual amount.
The sticker price is considerable – £1.98m – but buyers get more than just a car. In fact, it's entry to a very exclusive club: McLaren will develop a bespoke driving program for each owner, including training from the company's driver fitness team, access to a racing simulator, and even participation in at least six international drive events on F1 circuits around the world.
Meanwhile, Design Director Frank Stephenson will be on-hand to talk about the GTR program order.
McLaren aims to launch a new car each year, taking the wraps off the 650S back in February.