Lamborghini, Aston Martin debut special edition convertibles at Pebble Beach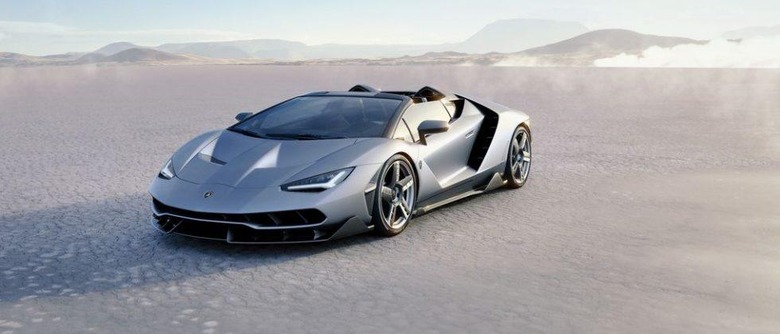 This year's Pebble Beach car show is being held this weekend in California, and as the automakers tend to do at luxury events like this, both Lamborghini and Aston Martin have revealed new convertible models of some already special edition vehicles announced earlier this year. Lamborghini brought the 770hp Centenario Roadster to the show, while Aston Martin showed up with a convertible Vanquish Zagato.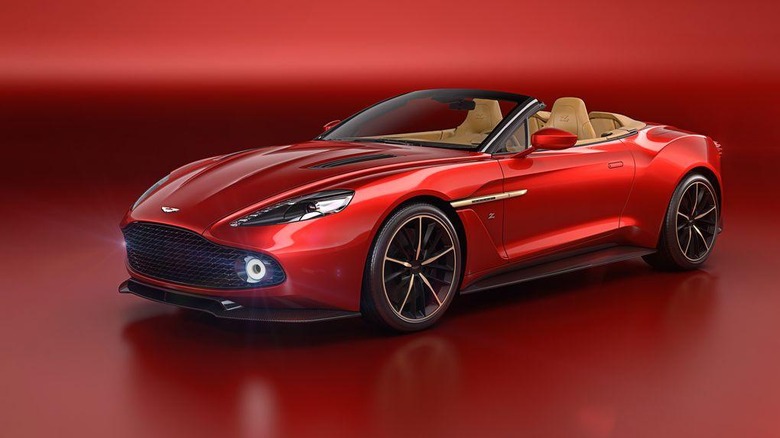 You may remember Lamborghini's original Centenario, which was unveiled in March at the Geneva Motor Show. Limited to just 40 units, the stunning model was designed to celebrate the 100th anniversary of the birth of company founder Ferruccio Lamborghini, and is the most powerful car they've ever built. Minus the open top, the new Centenario Roadster is nearly identical, using the same 770hp, naturally aspirated V12 engine.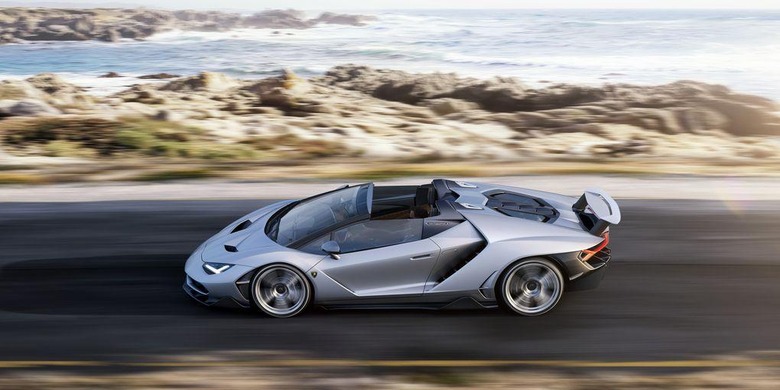 Lamborghini CEO Stefano Domenicali described the new convertible as embodying the "freedom of a true open-top super sports car for a pure drive experience." Unfortunately the Centenario Roadster is even rarer than the coupe, with only 20 being made, plus the fact that it was priced at over $2.2 million — each one has already been sold.
As for Aston Martin, if you thought the Vanquish Zagato that was revealed in May was perfect except for its non-retracting roof, then the new Volante model is just for you. The original Vanquish Zagato is a collaboration between the UK carmaker and the Italian design house Zagato. While it was originally unveiled as a concept, the immediate interest from deep-pocketed customers lead Aston Martin to commit to building 99 units.
Now the company says it will build another 99, but as convertibles this time. Like Lamborghini's roadster, the Vanquish Zagato Volante is essentially the same as its coupe sibling, with the same body design made entirely from carbon fiber, the bladed LED tail lights inspired by Aston Martin's Vulcan, and a 592hp V12 engine. There's price set for the drop-top just yet, but deliveries are said to arrive next year.
SOURCE Lamborghini, Aston Martin