Aston Martin's newest Vanquish Zagato Concept will get your heart racing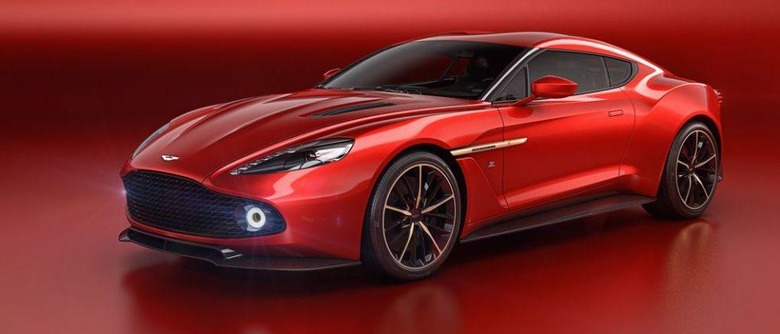 Aston Martin, the UK's luxury sports car maker, and Zagato, the prestigious Italian design house, have teamed up once again to create another gorgeous concept car, and, like in the years before, they don't disappoint. What you see here is their latest creation, the Aston Martin Vanquish Zagato Concept, and it's making its debut this weekend at the Concorso d'Eleganza Villa d'Este in Italy.
As the fifth collaboration between Aston Martin and Zagato, this new concept is based on the former's Vanquish V12, which features six-liter, 569-horsepower engine, but this version has been bumped up to 592hp. It's the exterior, though, where Zagato's design expertise shines.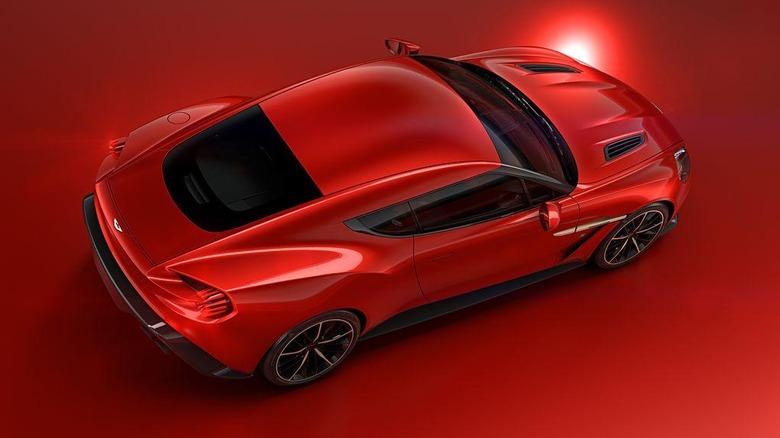 The Vanquish Zagato Concept features signature details from both companies, such as the tail lights, which are both classic Zagato design as well as reminiscent of Aston Martin's 820hp Vulcan supercar. There's also the wrap-around windshield design, Zagato's trademark double-bubble roof, and the traditional Aston Martin grille. Oh, and the entire body, painted in that stunning red, is made from carbon fiber.
The interior hasn't been ignored, however, as customizations include Herringbone carbon fiber with anodized bronze and aniline leather. Zagato's 'Z' emblem is featured in the quilted pattern covering the seats, as well as stitched into the headrests. "It represents the essence of an important design relationship that dates back over 50 years," says Andrea Zagato.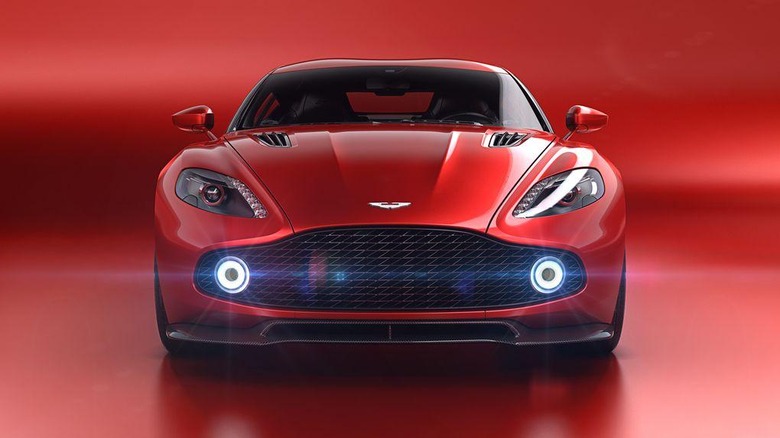 While clearly labeled a concept, there's a decent chance the Vanquish Zagato will see a limited production run. Aston Martin and Zagato's last collaboration, 2011's V12 Zagato, based on the Vantage, saw 150 units produced after that model left people similarly stunned. Should Aston Martin choose to do the same here, you can bet it will be priced for those with pockets so deep they don't even have bottoms.
VIA Top Gear