We're deep in an obscure bunker in Wellesbourne, Central England, in Aston Martin's Special Projects Division facility. Currently, $10 million in ultra-exclusive, ultra-angry, ultra-gorgeous, ultra-ultra Vulcan goodness is just chilling (Vulcan and chill?).
Only 24 have been built, and not even a Powerball winner can get one as they're all—save for one or two, you better hurry—paid for in full already. Like T-Rexes napping, the 7.0-liter 820 horsepower winged-carbon-fiber beasts don't exactly wake up subtly. In fact, this is what happens:
The Vulcan's F1-style, Beru-sourced steering wheel costs $20,000 alone, and before new owners can get behind it, they are trained on how to properly pilot the dragon, in stages. They start off in an Aston Martin V12 Vantage S—a veritable upper-echelon sports car in its own right—getting acquainted with that level of performance, first. Fraser Dunn, head of Aston's Special Projects team says the next step is to get behind the wheel of a One-77, before finishing off the pre-Vulcan training in a GT4 car.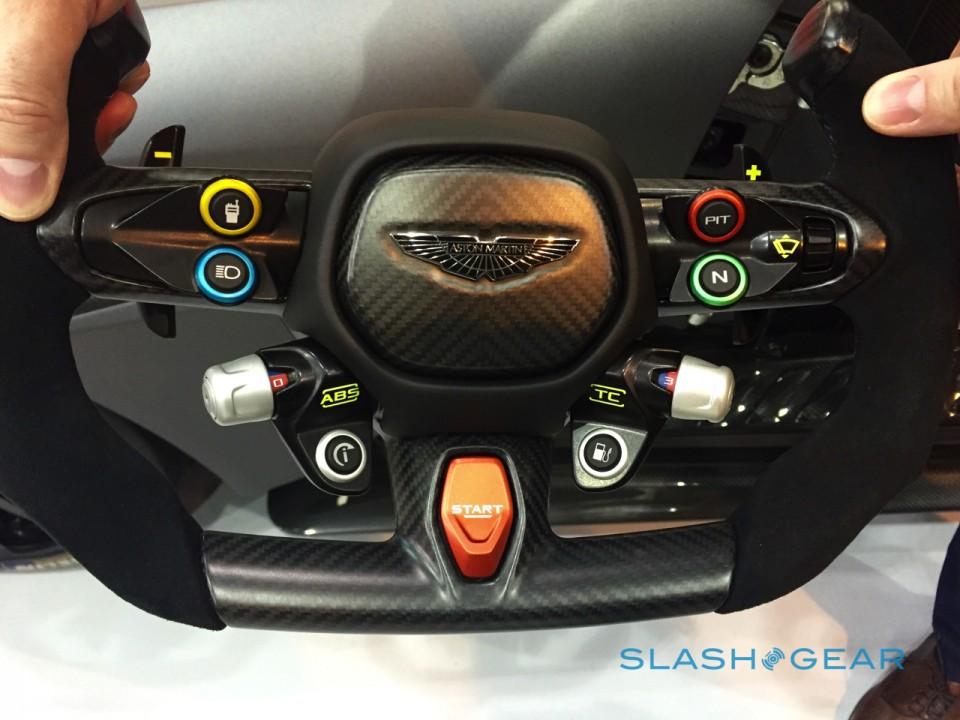 Once cleared for the Vulcan, there are three different power settings, starting off with a nice-to-meet-you 550 hp, a secondary level—the envy of most supercars—bumps things up to 675 horses, while full angry-dragon-mode goes down at 820 ponies. The power settings can be easily selected via a switch to the right of the steering wheel.
And while Vulcan is not the first of these projects, it also will most certainly not be the last, either. CEO Andy Palmer has gone on record saying he would like a special, small-series car like this and the One-77 to be produced every year, and those prototypes will be built right here under the same roof.