Aston Martin puts the V12 Zagato into production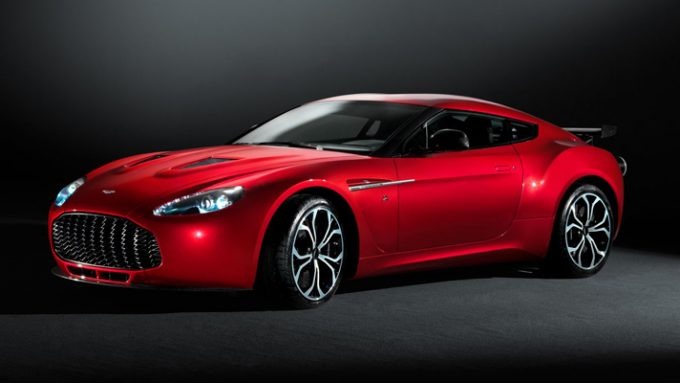 Aston Martin has revealed the road-going version of the new V12 Zagato sports car. The car uses the V12 Vantage platform and places a new aluminum/carbon fiber body on the aluminum structure of the base car. I think the car looks pretty cool, but I don't care for the wheels that look like flowers to my eyes. Apparently Top Gear doesn't care for the rear spoiler, but it looks good to me and isn't is outrageous as some cars on the road.
The heart of the vehicle is the Aston Martin V12 that displaces 6L it has 510 HP and 420 pound-feet of torque. I guess I'm a little jaded by 2013 Ford Shelby GT500 that has a supercharged V8 engine of 5.8L with 650 hp and 600 pound-feet of torque. Those four extra cylinders don't do the Aston Martin much good in output department compared to the Ford V8.
Aston Martin will only build 150 of the special Zagato vehicles, and you need to be very wealthy to get your hands on one. Each vehicle will sell for £330,000 plus taxes. That makes it one of the most expensive cars Aston Martin produces as well as one of the coolest looking cars to wear the Aston Martin badge.
[via Top Gear]