Kohjinsha PA-Series MID gets video unboxing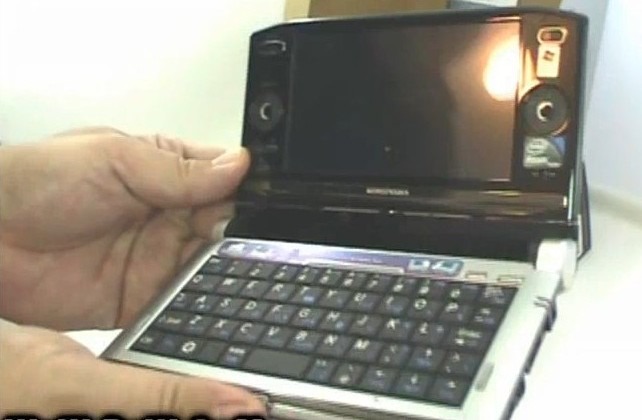 Even if you don't quite see how a MID or UMPC might fit into your daily life, most people can summon up some enthusiasm about just how much tech is squished into those tiny chassis.  Kohjinsha's PA-Series MID wowed us when it made its dinky debut then caused us to choke when we saw what the company were charging; now Wow-Pow have unboxed the tiny convertible.
Video unboxing after the cut
As with previous Kohjinsha units, there's a fair bit in the box with the MID itself.  As well as the AC adapter and a battery rated for up to 8hrs runtime you get a neoprene carry case and a VGA adapter cable to plug in an external display.
The PA-Series MID itself has a 4.8-inch touchscreen, Atom Z520 processor, 512MB RAM, GMA 500 graphics, a 32GB SSD and both WiFi b/g and Bluetooth 2.1.  It certainly looks impressive, but with pricing in the region of $760 to $880 we can't imagine this will be a rampant sales success.
[via UMPC Portal]