Kohjinsha PA MID priced out of the market?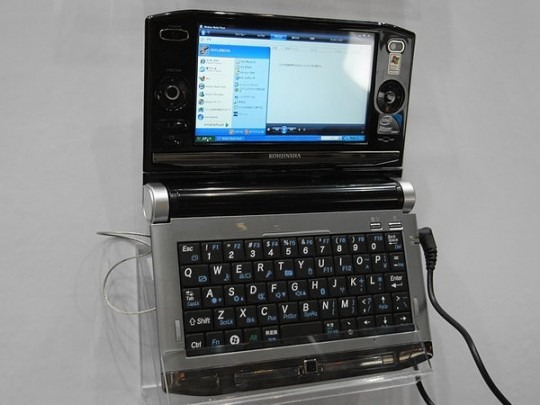 Kohjinsha's PA-series MID may have satisfied us that the company is at least listening to critique about form-factor and usability – unlike other mini-notebooks, such as the UMID mbook m1 and Sharp's NetWalker, it has a rotating touchscreen for use as a slate – but they still seem to have their fingers in their ears when it comes to pricing.  According to WOW-POW, the PA MID will come in at 69,800 yen, which works out to a whopping $760.
That's a fair chunk for an Atom Z515 1.33GHz handheld, and while the Kohjinsha's combination of 4.8-inch 1024 x 600 touchscreen, SSD storage and mini-QWERTY might make it reasonably pocket-friendly, that's perhaps only because your wallet will have seriously slimmed down first.  We're still not feeling the fixed 512MB of RAM, either, which just seems cheap.
It's unclear what's keeping the price of the PA-series so high, but we'd wager a mixture of Intel hardware, Kohjinsha mark-up, the strong yen against the dollar and the production difficulty of making a small, sturdy convertible MID.  Perhaps it's time to re-examine the Smartbook platform?
[via UMPC Portal]