Kohjinsha PM-Series MID Is Rebadged UMID [Video]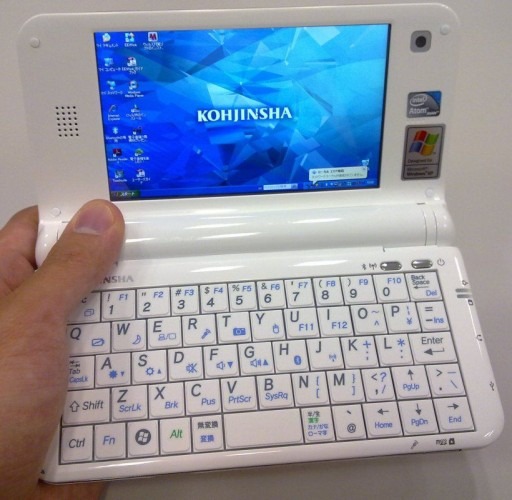 Kohjinsha have announced their latest MID, the PM-series, and if you've followed the scene in ultracompact PCs over the past few months then you'll be quick to recognize it as the UMID mbook M1.  Freshly rebadged and on sale in Japan for 59,800 yen ($646), the Kohjinsha PM keeps the mbook's Atom Z510 1.1GHz processor and 512MB of RAM but seemingly lacks an integrated 3G option.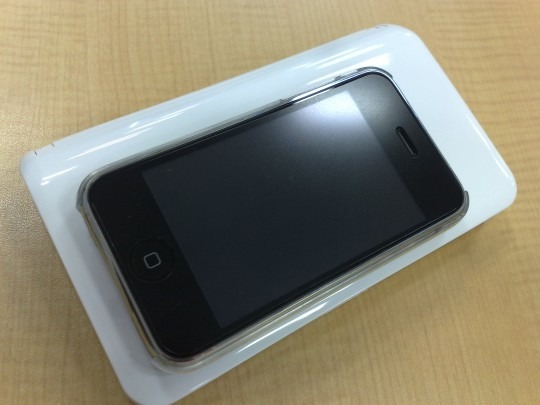 There's also a 16GB SSD, WiFi and Bluetooth, together with a 4.8-inch 1024 x 600 touchscreen and a battery which Kohjinsha are saying is good for up to 7hrs; that's at odds with what mbook M1 users have experienced, certainly.  The palm-sized ultraportable measures a scant 158 x 94.2 x 22 mm and weighs around 345g.
Weekly ASCII Web had a chance to grab some live photos, which you can see above, and the demo video below.  You can also see that Kohjinsha (or UMID) have reworked the previously clunky adapter dongles.  No word on a release outside of Japan, though.