Kindle Voyage starts shipping (but prepare for a wait)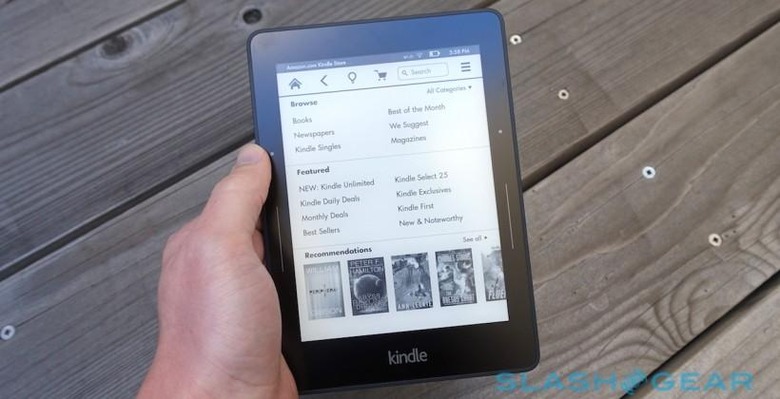 In the market for a new ereader? Amazon's hoping you'll opt for a Kindle Voyage, with the 300dpi digital book we reviewed yesterday beginning to ship to pre-order customers, alongside its new tablet siblings, the Kindle Fire HDX 8.9 and the Fire HD Kids Edition. Voyage is, as we ourselves found, certainly Amazon's best E Ink Kindle to-date, but that technology also comes with a hefty price tag attached.
In fact, the Kindle Voyage starts out at $199, though that's only if you're content for Amazon to pitch you its "Special Offers" adverts on the ereader's lock-screen. Opt to do away with those, and you're looking at $219 for the WiFi-only model.
Add 3G – which doesn't come with a monthly subscription, mind – and you're looking at a $289 way to read a book.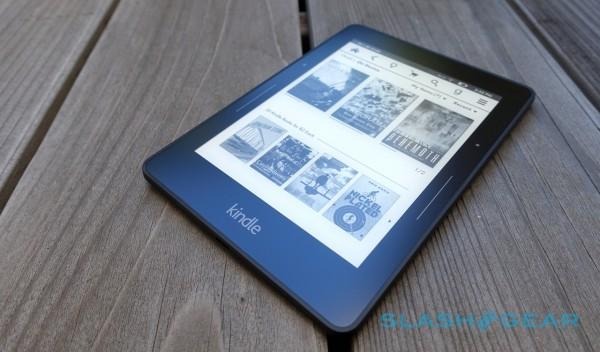 As for the Kindle Fire HDX 8.9, that's got an improved screen and should be faster than the old model, while the Fire HD Kids Edition comes dressed up to withstand the worst your offspring can throw at it.
It has rubber bumpers just in case its dropped, but also comes with a warranty that covers repairs for two years should a child still manage to damage it.
Of course, "beginning shipping" isn't necessarily the same as "available tomorrow if you're a Prime subscriber" and, with pre-sales having been underway for some time, you'll have to wait more than a month if you order a Kindle Voyage today.
Estimated ship dates for the $199+ ereader are from November 24th: in fact, if you want a WiFi-only non-Special Offers model it's not expected until December 1st.