Kindle Fire HDX 7 lands on AT&T to help Fire Phone sales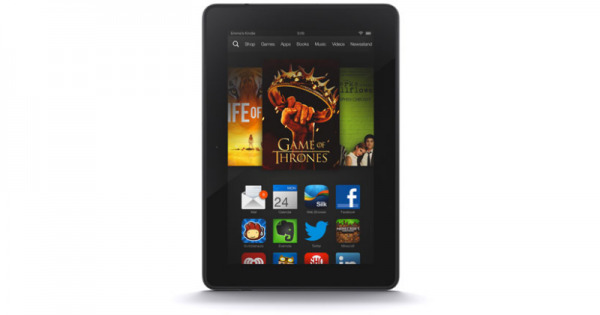 You may have heard that Amazon is entering a trying financial period, and that its first ever smartphone isn't helping its cause. Some are pinning the Fire Phone's failure on its exclusive availability to AT&T but now the carrier seems to be trying to make up for lost time, sales, and pride. It is announcing the arrival of the Amazon Kindle Fire HDX, the 7-inch kind, and although you can buy it on its own, AT&T will give you a slightly sweeter deal if you purchase it with the Fire Phone.
Note that this isn't the latest Kindle Fire HDX offering from Amazon. That one is the refreshed 8.9-inch version that was unveiled in September. Nonetheless, the Kindle Fire HDX 7, which is more than a year old by now, can still hold its head up high against the competition. After all, aside from the Nexus 7, which other Android tablet can boast of a 7-inch display with a 1920x1200 "HDX" resolution¸a Qualcomm Snapdragon 800, 2 GB of RAM, 32 GB of memory, and Amazon's ecosystem of digital content and services.
AT&T customers who haven't had a chance to own one yet can now aim for it starting October 24 when the tablet arrives on AT&T's online shelves. The full retail price is $199.99, but you can also purchase the Kindle Fire HDX 7 for $10 a month with no contracts or $99 a month for two years with an agreement. But the real promo being done here is that you can get the tablet for only $49.99 full out if and only if you but it together with a Fire Phone. Considering AT&T is offering that smartphone for as low as $0.99 for a regular two-year contract, that might not be such a bad deal. That is, of course, if you are into the whole Amazon spiel.
A Fire Phone will instantly nab you a free year with Amazon Prime, which you, can of course, use with the Kindle Fire HDX, giving you access to Prime Instant Video and Prime Music on either device. Of course, the tablet is better designed for content consumption, both for text and moving pictures. The smartphone? Well, it's still trying to find its niche in the market.
Unfortunately, AT&T isn't offering the smartphone-tablet bundle indefinitely, so you will have to decide quickly if you want to get a Fire Phone to go with your Kindle Fire HDX 7, or vice versa. The offer ends November 20 this year.
SOURCE: AT&T