Amazon loses big, but the worst is yet to come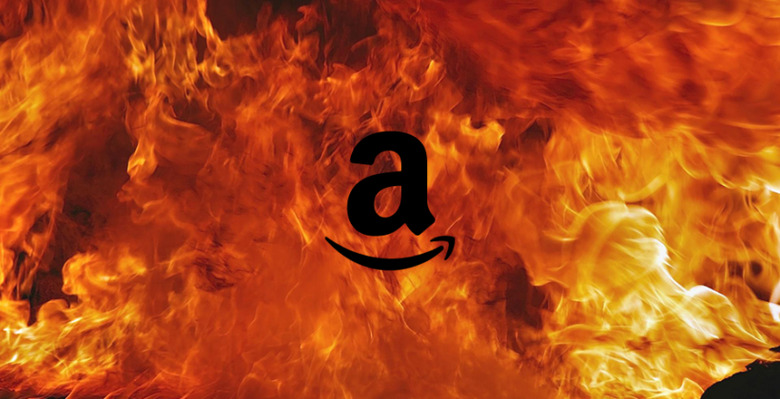 It's not looking especially good at Amazon right this minute for investors. While operating loss was $25 million USD in Amazon's Q3 of 2013, this quarter (one year later), they've reported operating loss at $544 million. Net loss, on the other hand, was $41 million at this time last year and $437 million this quarter. On a more positive side, Amazon introduced several new products this quarter and increased net sales 20% to $20.58 billion this quarter compared to $17.09 billion one year ago. It may be time for a fire sale, nonetheless.
Founder and CEO of Amazon.com Jeff Bezos had high hopes, noting Lightning Deals, Holiday Toy List and Electronics Holiday Gift Guide, and #AmazonWishList as highlights coming in to the holiday season. He also mentioned the
and the Fire HD Kids Edition, two new products in the Kindle tablet and e-reader lineup.
Amazon's Free Cash Flow increased to a whopping $1.08 billion for the trailing 12 months this September 2014. The 12 months ending in September of 2013 had just $388 million in Free Cash Flow. The big difference came in Amazon's cash outflows for purchases of corporate office space and property in Seattle Washington – that accounted for $1.4 billion.
Expectations for the next quarter include net sales between $27.3 billion and $30.3 billion, while operating income (loss) is expected at between $(570) million and $430 million – that's compared to the 4th quarter of 2013 at $510 million.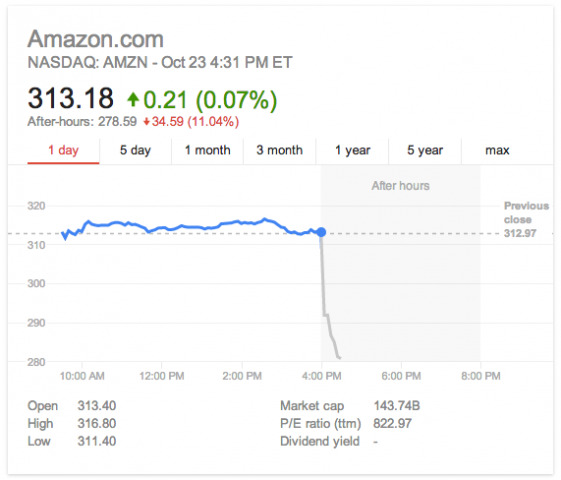 After hours trading of Amazon stock resulted in an 11.23% drop from an ending price of 313.18 to 277.32 per share.