Kindle 3 Becomes Kindle Keyboard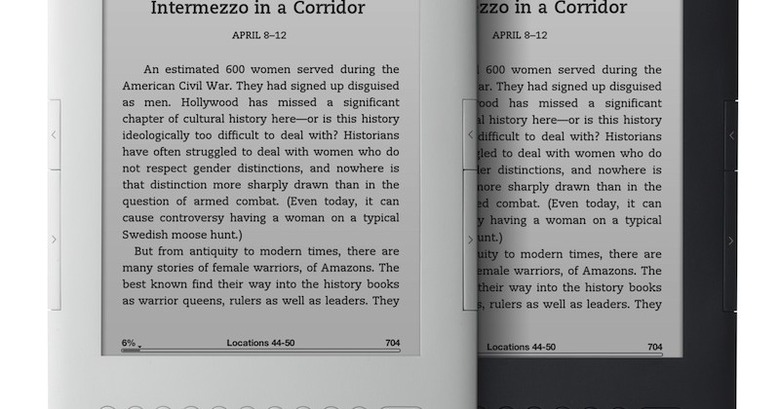 Amazon will continue to sell the existing Kindle, complete with its physical keyboard, as the Amazon Kindle Keyboard. Although the retailer has announced new touchscreen Kindles, as well as an entry-level model at $79, there's still an option for those who want to enter text without pecking at the touchscreen or shifting a cursor around an on-screen board with a D-pad.
Otherwise it's the same Kindle we've known for a while now, with a choice of WiFi-only or 3G enabled connectivity. Pricing is $99 for the Kindle Keyboard (WiFi) and $139 for the Kindle Keyboard 3G, assuming you're willing to put up with Amazon's "Special Offers" adverts on the homescreen.
If you don't want the ads, the Kindle Keyboard will be $139 and the Kindle Keyboard 3G will be $189. The white version is only available if you go for the 3G model. More on the Kindle news from today here.