Kenmore Smart appliances add Alexa support in Sears Amazon deal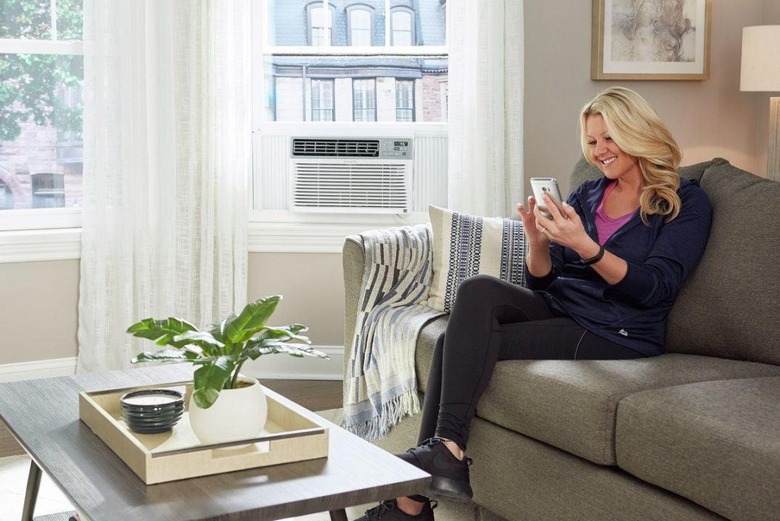 Kenmore's Smart home appliances are getting Amazon Alexa integration, with the Sears-brand home tech also headed to the online retail behemoth's virtual shelves. The deal, announced today, is the biggest shift in availability for Kenmore appliances to-date, Sears said. However, even if you buy an appliance through Amazon rather than at a Sears location, the company will still offer its own delivery and installation services.
The first Kenmore models to show up at Amazon are the company's Kenmore Smart connected room air conditioners. However, the goal is to expand that to every home appliance in the company's line-up.
As for Alexa integration, that will bring extra smarts to the range. Once the Kenmore Smart skill for Alexa has been installed – which can be done by voice command through the smart speaker itself – owners will be able to ask Amazon's virtual assistant to remotely control the various devices. For instance, "Alexa, tell Kenmore Smart to set my air conditioner to 68 degrees" will automatically change the temperature setting from afar.
The Kenmore Smart air conditioner is priced from $380 for the 8,000 BTU model, and is designed to fit into a window rather than being a standalone unit. As well as Alexa integration, there's also a Kenmore Smart app for smartphones which can be used remotely to adjust temperature, set schedules, and control fan speed.
Sears says that Alexa users will also be able to control the laundry cycle on their washer and do other tasks, solely by voice. "Voice is a natural interface for the smart home," Charlie Kindel, Director of Alexa Smart Home said of the integration, "so we're thrilled that customers can now simply ask Alexa to interact with their Kenmore Smart appliances."
Neither company is talking about how much the deal is worth at this stage. It's the latest in a series of integrations between Alexa and connected home appliances. The virtual assistant can already link with a Nest thermostat and adjust temperature, control lights and smart outlets, and – courtesy of a recent update – take control of certain set-top boxes and TVs.
Meanwhile Alexa continues to expand from Amazon's own smart speakers. Most recently, the company's deal with HTC saw Alexa arrive on the U11 Android smartphone, coexisting not only with Google's Assistant but HTC's own voice control service. Before that, she gained a display in the form of the Amazon Echo Show, a squat touchscreen-fronted device which promises to make shopping more straightforward as well as play content from YouTube and Amazon Prime Video.