With new TV and AV controls, Alexa inches closer to ruling the Internet of Things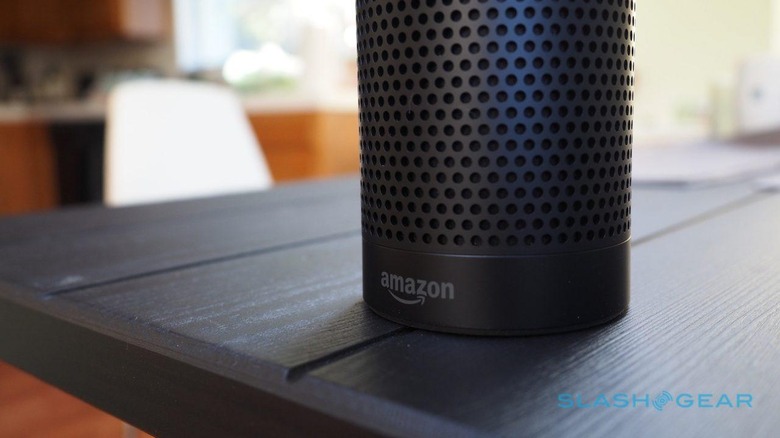 Alexa's abilities when it comes to controlling the devices in your living room just keep on expanding. A few weeks ago, Amazon expanded access to Alexa's Video Skills API, allowing developers to integrate Alexa into their services and let users find video content though voice commands. Today, Amazon is bolstering the Smart Home API, adding functionality to control devices like TVs, AV receivers, and IR hubs with Alexa.
As with all of Alexa's skills, this will work on any Echo device, be it the Echo Dot, Echo, or Echo Show. Amazon has been working behind the scenes with some manufacturers to be able to show off this new functionality from day one, too. This gives us a taste of what we're in for now that these features are rolling out to developers working with the Smart Home API.
New Alexa skills are available today for owners of Sony's 2017 4K HDR Android TVs and some 2016 models of that same line. Just as well, the Logitech IR Hub and the BroadLink Remote Controller are included in this initial roll out. While support may be slim at this early point, Amazon notes that support from companies like Creston, Polk Audio, and Definitive Technology is coming soon.
So, what can you do with Alexa's new abilities? You can have her switch on the TV, or ask her to turn the volume up or down. You can also tell her to change the channel to something specific – "Alexa, change channel to ESPN" – or, in the case of those Sony TVs, even ask her to switch the input to your Fire TV stick.
We'll likely see these commands expand as more developers and companies get in on the action. For now, though, you can have a look at the Alexa blog if you're interested in implementing this new functionality in your own product. Expect to see more news about the Smart Home API popping up shortly, so stay tuned.