Judge Demands iPad Sales Stats To Consider Samsung Ban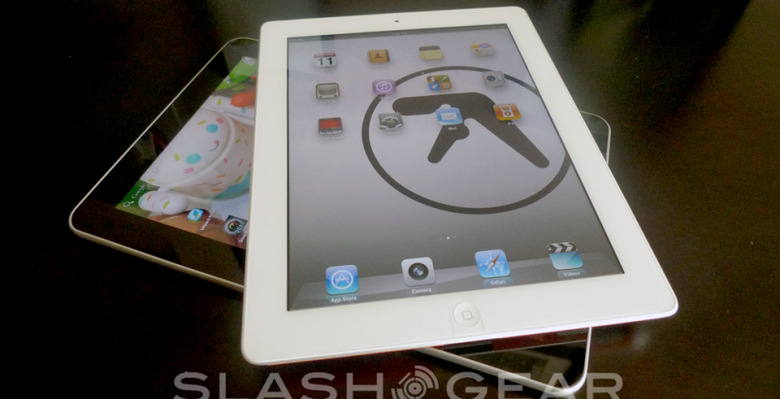 Apple may have to detail US and UK sales figures of the iPad and iPad 2 if it wants to secure a ban against the Galaxy Tab 10.1 in the Australian market, the company has been told, with a judge demanding hard evidence that the launch of Samsung's slate has had a negative affect. "Unless Apple puts on evidence showing the impact in the US or UK, I can't draw any positive assumptions" Federal court Justice Annabelle Bennett told the Sydney Federal Court on Tuesday, Bloomberg reports, though denied Samsung's request for a forced disclosure.
Instead, the judge left the decision whether or not to reveal the stats up to Apple, though it was made relatively clear that without them its case would be a tougher sell. Apple's legal team argues that the "remarkable similarity of the Samsung product" means it will steal sales from the iPad; Samsung, meanwhile, claims that those buying an Android tablet actually want an Android tablet, and as such the Galaxy Tab 10.1 "is not impacting the sales of Apple."
The hearing to decide whether Apple will be granted an injunction against Samsung – as has already happened in Germany – is expected to take place later this month. Until then, sales of the Galaxy Tab 10.1 in Australia are still on ice, with Samsung agreeing to delay the launch until September 30 so as to give the case time to be heard.
Meanwhile, Apple managed to secure an injunction against the new Galaxy Tab 7.7 in Germany late last week, forcing Samsung to pull the Android slate from its booth at the IFA 2011 technology show. Apple alleges that Samsung has copied the look and feel of its patented software and hardware design with its range of phones and tablets.