Jony Ive-designed Leica M camera appears in unique RED auction

There's a collection of one of a kind devices appearing this month designed by Apple's Senior Vice President of Design Jony Ive, each of them designed for an upcoming Product (RED) charity auction set for November. This auction will hold some rather fine objects designed entirely or in part by Ive including a Steinway & Sons Piano, a pair of 18k solid rose gold Apple EarPods, and the Leica M camera you see in this article. You'll notice some start simplicity in the whole lot.
What you'll be seeing here in the Leica M camera designed by Ive is a "laser machines aluminum body" with extremely tiny details surrounding its middle. Soft details in the adjustable lens are accented by the similar smoothness of the camera body's top and bottom as well. The whole machine is a light gray while the Leica logo and the alignment nub on the lens are a bright fire red.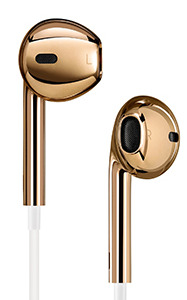 "From a design standpoint, it features a laser machined aluminum body and an anodized aluminum outer shell. A total of 561 models and nearly 1000 prototype parts were made during the 85 days it took to create of this unique, one of a kind camera.

The camera has s a full-format CMOS sensor, high performance processor and new Leica APO-Summicron –M 50mm f/2 ASPH lens representing the best in photography along with its innovative design."
The body and the lens work with mainly aluminum, (or aluminium, if you prefer), and there's no knowing where the rest of those 560 test models went – perhaps sitting on a shelf somewhere at Leica headquarters. One wonders whether the vast amount of parts needed to create this one final design indicate the possibility of a larger run some time in the future as well – we shall see!
"It's been a fantastic honor to curate this collection of objects with Marc for the auction at Sotheby's. Each piece represents the value of thoughtful design. What we create for each other is not only a comment on our culture but of course in many ways defines it. (RED) is making a difference in the lives of millions of people and we're humbled to make this contribution to such an important and worthy cause." – Sir Johnathan Ive
This limited edition version of the Leica M will be auctioned off at Sotheby's on the 23rd of November 2013. Money raised will go to The Global Fund to fight AIDS, Tuberculosis, and Malaria. This auction is officially being called Jony and Marc's (RED) Auction as both Jony Ive and Marc Newson will be rolling out unique designs for a variety of pieces.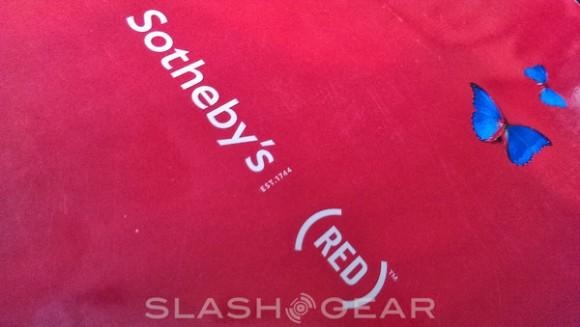 ALSO: Past Project (RED) auctions have included artists such as Takashi Murakami, Damien Hirst, and even Banksy. Below you'll see several examples of pieces entered in the 2008 (RED) auction held at Sotheby's New York.