Jeep 4xe gives electric SUVs a special badge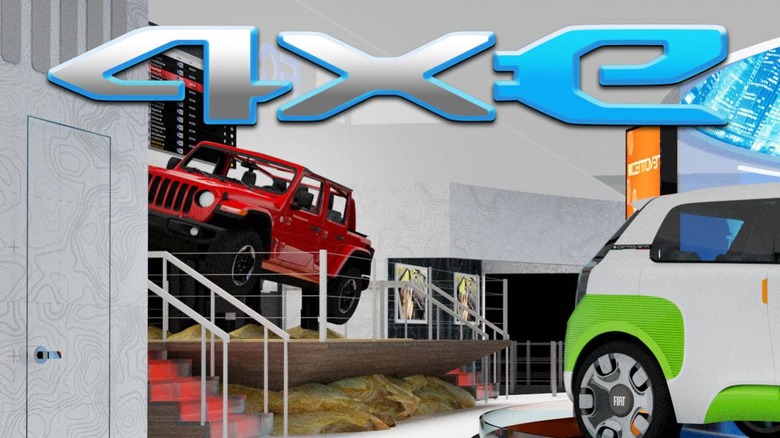 Jeep has a new badge for its upcoming electric off-roaders, with Jeep 4xe set to grace the tailgate as it aggressively adds EVs to its range over the next two years. The automaker plans to offer electrification options on all of its models by 2022, and will be using the Jeep 4xe badge to distinguish them from its gas and diesel models.
There'll be three models to begin with, Jeep is saying, bringing a splash of electricity to some of its best-selling SUVs. The Jeep Wrangler 4xe, Jeep Compass 4xe, and Jeep Renegade 4xe will all make their debuts this year, at the Geneva, New York, and Beijing auto shows.
To begin with, these won't be fully-electric vehicles. Instead Jeep will use a plug-in hybrid system, combining the instant torque of an electric drivetrain with the reassurance of an internal combustion engine. That mixture makes perfect sense for an off-roader, Jeep argues, where lashings of torque delivered with no gas engine lag could make for a far more rewarding SUV when the going gets tricky.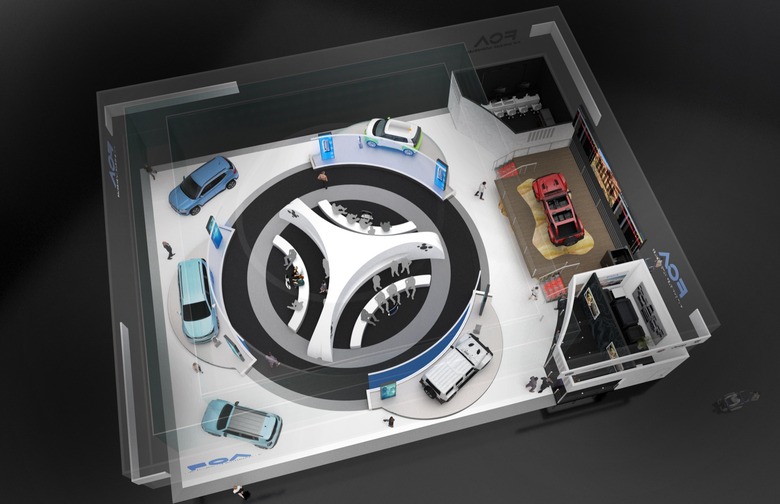 Fiat Chrysler Automobiles (FCA) may be hooking up with Peugeot's Groupe PSA, but that hasn't stopped the automaker from already making its own EV plans. The Jeep 4xe models will be part of a 30+ strong list of electrified vehicles across all FCA brands, it says.
An idea of what that might look like comes in the shape of the Fiat Concept Centoventi. The all-electric city car made its debut at the Geneva Motor Show last year, but appears in the US for the first time at CES 2020. Intended as a futuristic vision of the next-generation Fiat 500, it's intended as a "blank canvas" of a car, on top of which individual owners could heavily customize it to their tastes.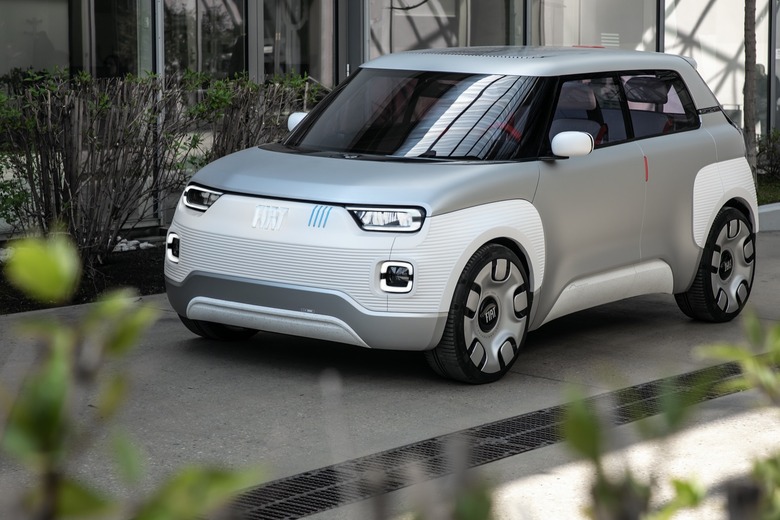 From the factory, for example, FCA envisages the Centoventi as only being offered in a single color: white. That could then be wrapped for different finishes, as well as outfitted with the owner's pick from multiple roof, bumper, and wheel options. Inside, interchangeable dashboard parts – including 3D printed options – make the cabin modular. Fiat says it envisages the EV having a variety of range options, too, with modular batteries promising anything from 60 through to 300 miles on a charge.
Whether the Concept Centoventi makes it to production is yet to be decided, though it's clear that FCA can't afford to hold back on electrification. While it has had a few EVs in its range so far – including the Fiat 500e, North American sales of which have already been axed – it's nonetheless behind its rivals, something the deal with Groupe PSA is at least in part intended to address. Together, the two automaker behemoths will collaborate on a shared EV platform, the goal of which is to make something that could form the underpinnings of everything from a city car through to an SUV.