Fiat Concept Centoventi taps modularity to make an affordable EV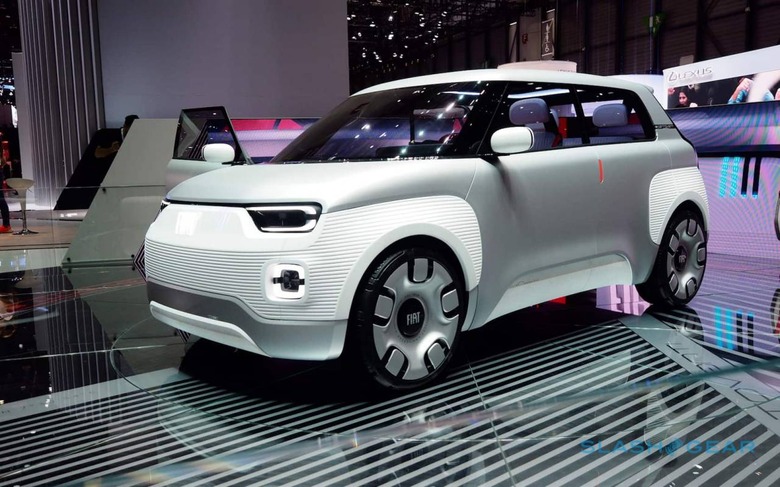 You can't accuse Fiat of having mild ambitions with the Fiat Concept Centoventi. The new concept EV made its debut at the Geneva Motor Show 2019 this week along with a considerable boast from the automaker: that it represents a coming wave of affordable, democratizing electric mobility options unlike anything on the market today.
Centoventi – which means "one hundred and twenty" in Italian, and is a nod to the fact that it's Fiat's 120th anniversary – is not just a car, but a platform. It's also the first fully-electric iteration of an ethos the automaker says it has been following for years now, most notably with the Fiat 500.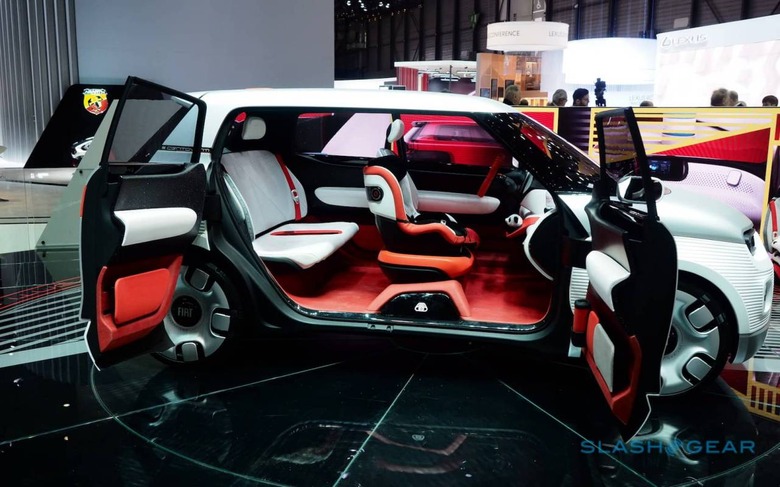 That, the company insists, "sparked an industrial and cultural revolution": certainly, it helped make motoring more affordable. Fiat tried to recapture that spirit with the new 500, which is already available in electric form. However the 500e – which has been derided as a so-called compliance car, and which Fiat's boss told potential customers not to buy – proved unexpectedly expensive, even if it made Fiat Chrysler Automobiles a loss on each one sold.
The Fiat Concept Centoventi aims to circumvent the 500e's problems, in part by allowing buyers to focus on exactly what they need – and not pay for anything else. Described as a "blank canvas," the car would be offered in a single trim. To keep pricing low, that would mean no roof, one color, and 62 miles of range.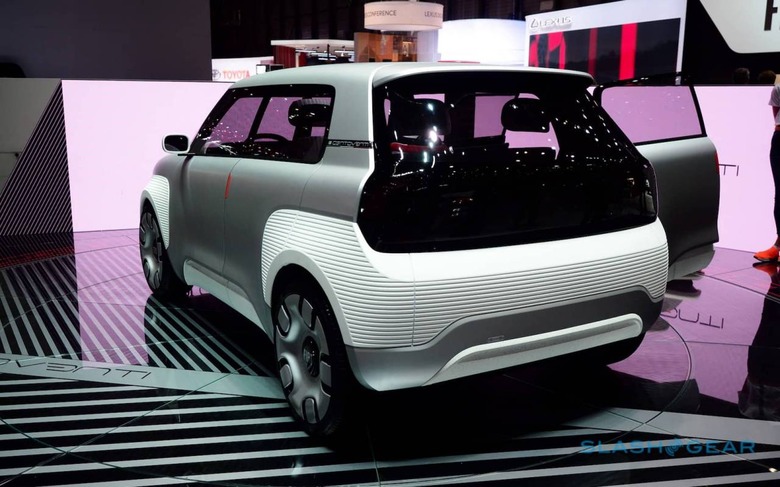 To that, owners would be able to start customizing. The Fiat 4U program would offer four roofs, four bumpers, four wheel colors, and four external wrappings, with which to make the vehicle of their choice. More than 120 other accessories – including different instrument clusters, storage compartments, dashboard accessories, and more – will be available, designed by Fiat's parts division Mopar.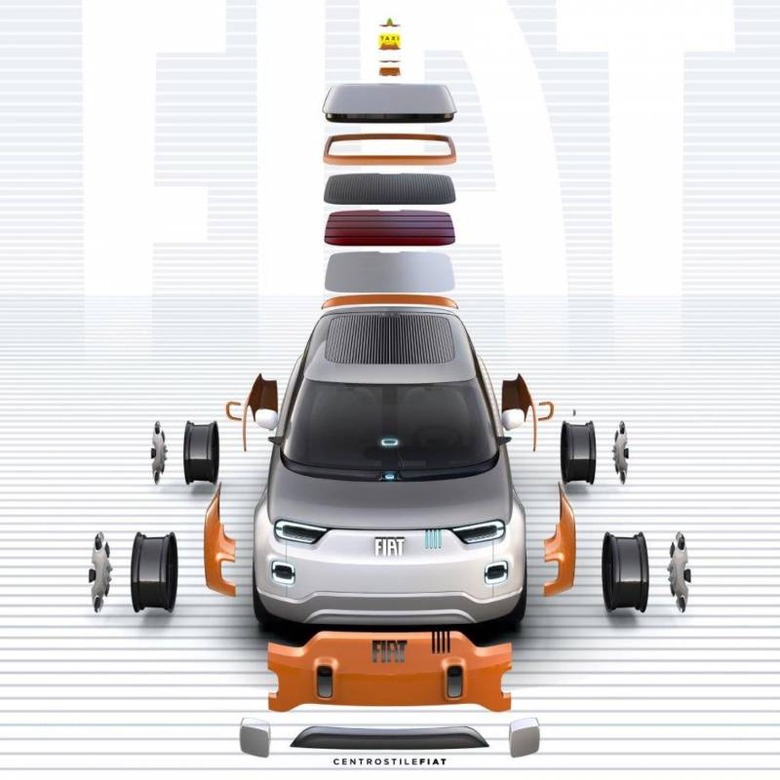 While a handful of those, including the roof and a digital tailgate with an integrated LED billboard, would require installation at a dealership, the majority could be fitted by owners themselves. Indeed, Fiat envisages offering 3D printing options, so that drivers could make themselves a new cupholder or other smaller items. The wraps, meanwhile, would be designed to be temporary: fitted quickly by a dealership, they'd prioritize speed of application and low cost, with the idea that owners would want to replace them regularly.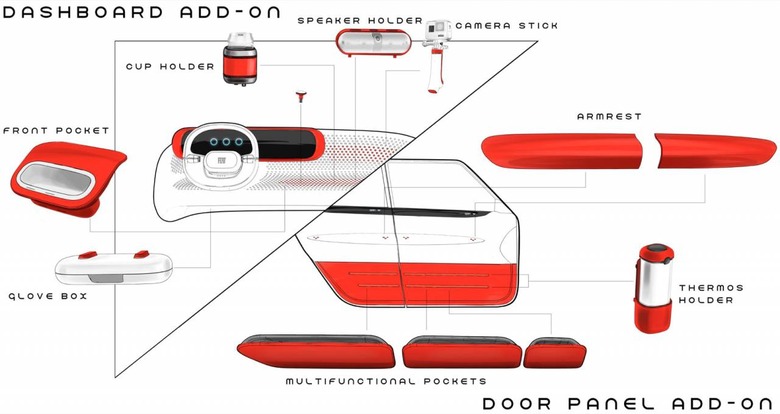 As for range, while the Concept Centoventi would have a single battery fitted, it would also have space for multiple other battery packs: three more under the floor of the car, and a fourth under the seat. In total, the EV could drive for around 310 miles, Fiat suggests, with owners either buying or renting the extra batteries depending on driving needs. In addition to traditional charging, a solar roof option could deliver up to 50W, to be used to keep the car cool when parked.
Inside, the dashboard is peppered with holes for accessories to be fitted. So, too, are the door panels: Fiat compares them to refrigerator doors, to which new pockets, speakers, and other items can be slotted. The seats have interchangeable cushions and head restraints – with 3D knit recycled yarn fabric and a lightweight plastic structure – or can be replaced altogether with storage boxes or child seats.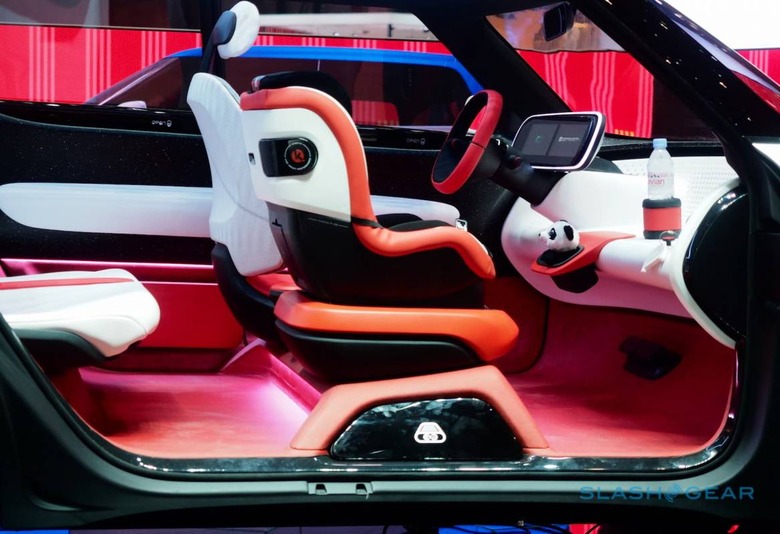 Fiat envisages two dashboard options. The more traditional "Lingotto" cluster would have a 20-inch display for all the instrumentation and the infotainment system. However, a second dashboard would rely on a smartphone – mounted in a cradle – for audio and navigation, with a smaller, 10-inch screen for the core driving features.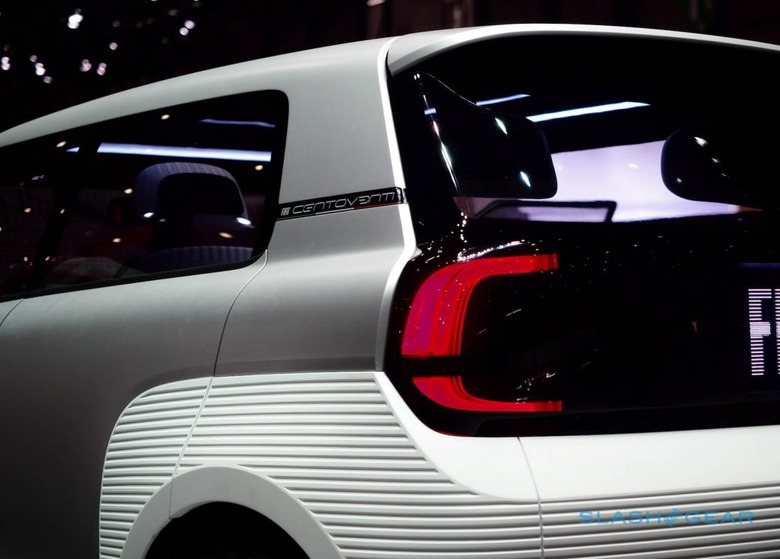 It's a welcome new design language, given the current Fiat 500 – and its derivatives – are looking a little old in the tooth right now. Launched in 2007, the retro-styled reboot was well-received with its diminutive footprint. Subsequent attempts to broaden the range – including the ungainly 500L and the 500X mini-SUV – have struggled to capture the same perky spirit as the original, however.
Meanwhile, VW has axed its Beetle, opting to quietly drop the heritage-nod in favor of less cliched designs. BMW's MINI has struggled in recent years, with market share drooping year over year despite various new variants.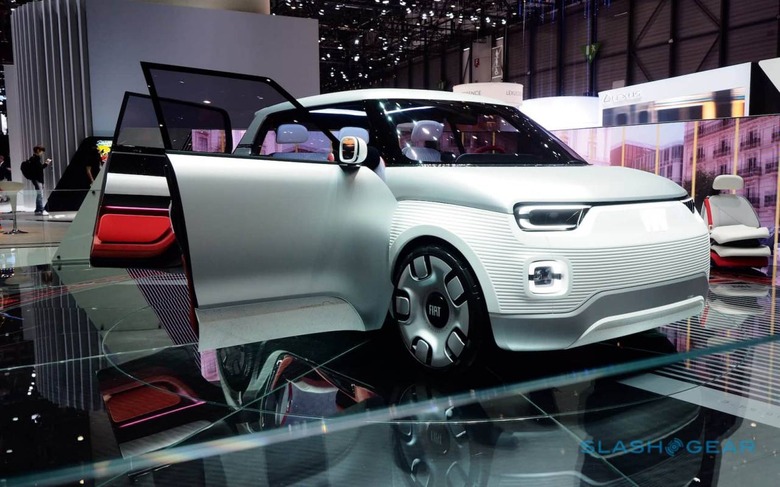 The moment, then, is arguably ripe for a new-new Fiat 500. Some of the Fiat Concept Centoventi's ideas are probably still a little too outlandish for production: the digital billboard, which the automaker suggests could be rented out to advertisers when the car is parked, seems unlikely to arrive any time soon. Nonetheless if Fiat could deliver on its boast that the EV could be the least-expensive on the market thanks to its modular design, that could be excellent news for drivers looking to make the leap to electrification.