Jaguar XKR-S GT Cracks Nurburgring Record As Ten More Cars Confirmed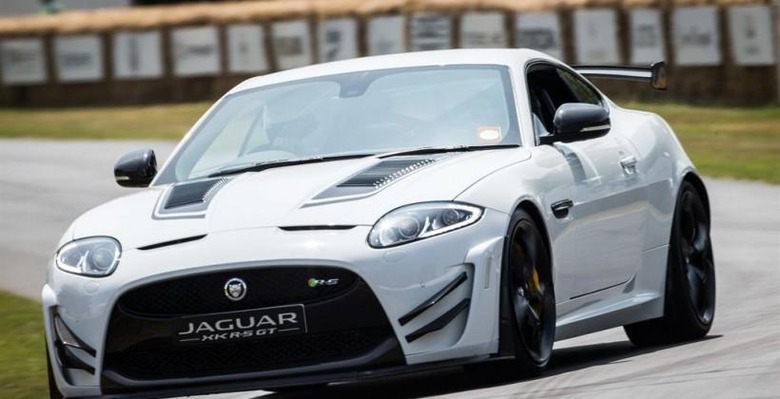 Jaguar's painfully powerful XKR-S GT has returned for another limited production run, with a further ten examples of the road-ready but track-prepared coupe set to go on sale. Following the thirty cars earmarked for North America at the New York International Auto Show earlier this year, Jaguar has revealed plans to bring the 545 HP Nürburgring-chomper to the UK for those with deep wallets and a taste for speed.
Just as in North America, the XKR-S GT won't be a cheap runaround. In the US, the car started at $174,000, while in the UK it will be offered at £135,000; UK deliveries are set to begin in October this year.
Jaguar hasn't been sitting back in the months since the XKR-S GT made its New York debut. The company has in fact been throwing the car round Germany's Nordschleife circuit, where it can apparently complete a lap in 7 minutes and 40 seconds. That, the big cat firm is keen to point out, makes it the fastest ever street-legal Jaguar.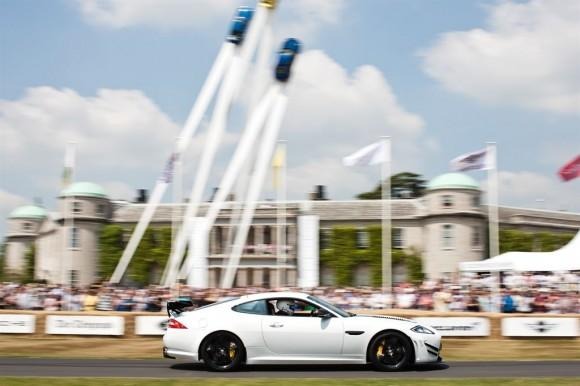 Still, when you look at what's gone into the car, that doesn't seem quite so surprising. Under the hood there's a 550PS, 680Nm supercharged 5.0-liter V8 engine, good for 0-60mph in 3.9 seconds. It's limited to 186mph at the top-end.
Carbon-ceramic brakes – with six-piston monoblock calipers at the front, and four-piston at the back – and new height-adjustable adaptive dampers give the XKR-S GT a wider front track, and the steering system has been uprated for faster turns. Then, of course, there are the lashings of carbon-fiber – used on the front splitter, the dive planes, extended wheelarch spats, elevated rear wing, and the rear diffuser – and a new aluminum valance.
A mere ten owners will get to take the keys to the new car, leaving everyone else wanting a speedy hard-top Jaguar to wait for 2014's F-Type Coupe. That will likely be a little less extreme, but a lot more affordable.